'Bigger Than Golf': Billionaire Tiger Woods Once Selflessly Spent $25 Million for Upliftment
Tiger Woods and his success in the game of golf is not something that can be denied by anyone. But what is the most interesting thing about this record 11-time PGA Player of the year is his interest in being remembered for his work with children rather than for the number of times he has won the Major Championships.
The pro-golfer wants to use golf as a driver for change. So clearly it is of interest to the general population to know how he has been working on this life goal.
ADVERTISEMENT
Article continues below this ad
Tiger Woods and his new upliftment project
Tiger has been trying to contribute for the betterment of society for a long while now. Shortly after Woods turned pro, he formed the Tiger Woods Foundation. But Woods wanted to do more, and he accomplished exactly that by establishing the Tiger Woods Learning center.
It took him exactly three and a half years to finally establish the said organization. Woods came a long way to further the improvement of education. His learning center strives to not only offer students unique learning experiences in STEM and enrichment programs in college access, but also provide them with an environment where they can recognize their potential and create positive change for themselves, their families, and their communities.
Woods said, "This is by far the greatest thing that has ever happened to me. This is bigger than golf. This is bigger than anything I've done on the golf course. Because we will be able to shape lives."
Woods made this change possible with the help of 25 founding partners, which includes Target, Nike, Augusta National, and many more.
Woods and his first-ever coach
ADVERTISEMENT
Article continues below this ad
Surprisingly, Tiger Woods' first-ever coach, Rudy Duran, never really expected for Woods to go on to become an idol in the world of golf. So obviously when his first coach actually acknowledged his very apparent skill in the game of golf, it was heartwarming.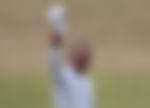 Duran said, "I never really had the thought that he was going to change the game. I never thought I could see the future…he is really good…He beats everyone in his age group."
ADVERTISEMENT
Article continues below this ad
What do you think about Woods' act of philanthropy? Share your views in the comments section below.
Watch This Story: Paige Spiranac reveals one name whose move to LIV golf can be a huge loss for the PGA tour