Elon Musk says Canada could be home to the next Tesla Gigafactory
By Gabe Rodriguez Morrison
Elon Musk mentioned that Tesla could announce a new factory location later this year at Tesla's annual shareholder meeting.
During his speech at the shareholder meeting, Elon talked in detail about Tesla's newly opened factories: Gigafactory Berlin-Brandenburg and Gigafactory Texas.
During the meeting Elon said that Tesla "might be able to announce another factory location later this year." When Elon asked where the next Gigafactory should be, the crowd shouted out various locations. Elon then said:
"We get a lot of Canada. I am half Canadian, maybe I should?"
This is not the first time Elon hinted that Canada could be home to the next gigafactory.
During an employee meeting in June, Elon confirmed that the company was looking at a new site in North America. During the Q and A, an employee asked a question about the location of the next American Gigafactory.
Musk noted that the company had not confirmed the location, but he said it may not necessarily be in the United States:
"We are looking at sites, but we are considering some site options more broadly in North America, so including Canada and Mexico, and the US as well."
Scaling Production
At the shareholder meeting, Elon told investors that Tesla's next Gigafactory will be one of 10-12 factories the company is planning.
"Ultimately, we'll end up building probably at least 10 or 12 Gigafactories and they will be really big Gigafactories aiming for an average output of 1.5 to 2 million units per factory, which is enormous."
If Canada is home to the next Gigafactory, it would most likely be located somewhere in Ontario's "Golden Horseshoe", Canada's most populated and economically productive region. Alberta could also be a good option considering it has favorable business regulations, cheaper energy costs, including Canada's best solar and wind potential, and its proximity to lithium resources.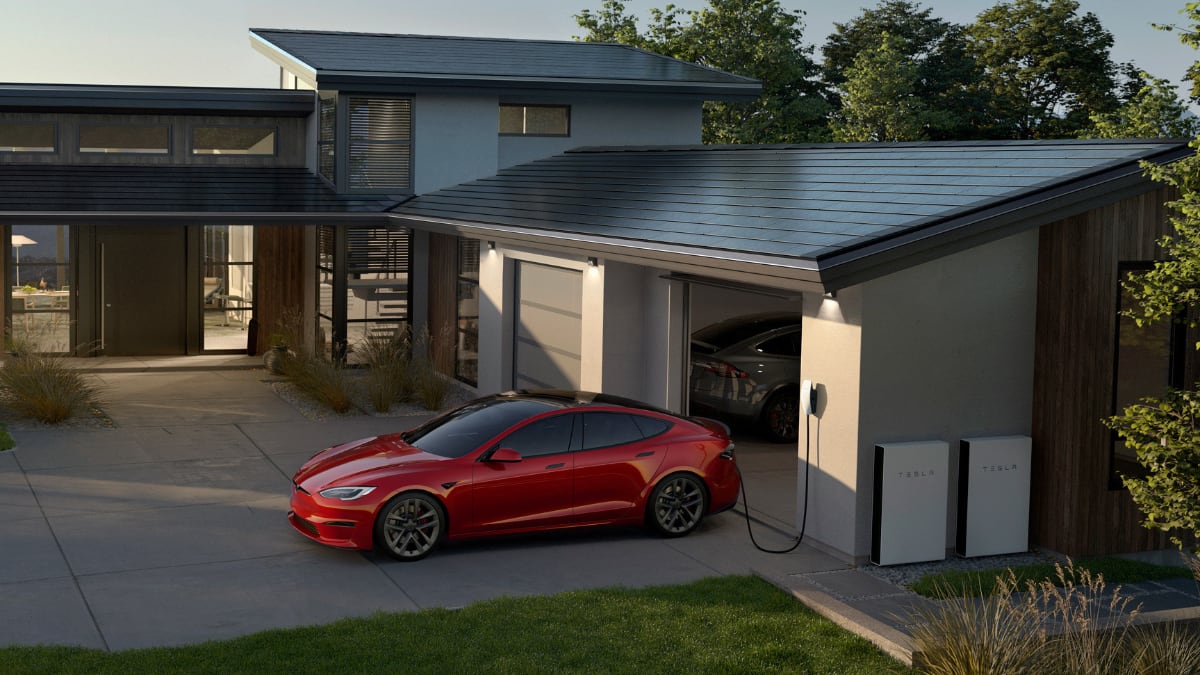 Tesla is giving their employees access to their latest solar roof product, version 3.5 to help test it before it does a wider launch later this year.
It's unclear as to what exactly the new features are in version 3.5, but the focus seems to be on durability and ease of installation. If implementations on employees' roofs go well, we'll most likely see an introduction of the new Solar Roof at the end of this year when they begin installations.
The company has through a few different versions of the solar roof over the years, with Solar Roof version 3 launching in 2019. CEO Elon Musk stated that Tesla was aiming to produce 1,000 new Solar Roofs per week by the end of 2019.
According to electrek, Tesla halted scheduling solar roof installations across most markets in the US. This is allegedly due to high cost, and issues with the roof tiles. Third-party companies, however, were able to continue installing Solar Roof.
During the second quarter of 2022, Tesla installed 23 roofs per week or 2.5 MW, short of their intended goal. It's possible Tesla was waiting for the newer version of the roof tiles before resuming installations.
Until recently, it was difficult to gauge how many Solar Roof installations took place because Tesla bundled the number of installations with its solar panel retrofits, which are much more popular due to their cheaper cost.
As Tesla prepares to summarize Solar Roof installations in the fourth quarter of this year, we anticipate that this new iteration of the product will simplify installation, reduce costs, and increase the product's reliability.
By Gabe Rodriguez Morrison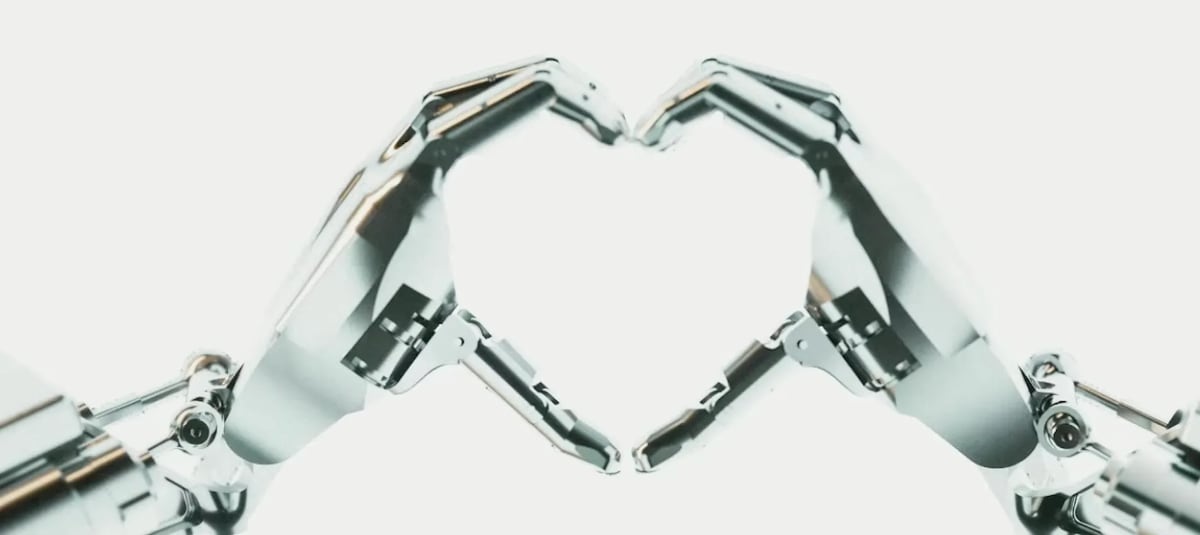 Elon Musk teased the Optimus humanoid robot prototype at Tesla's annual shareholder's meeting. A new image of the robot was revealed ahead of the official unveiling on September 30th, giving us a better idea of ​​what the humanoid robot may look like.
The image features the hands of the Optimus prototype. The image serves as a promotion for the upcoming AI Day Part II event which aims to recruit AI talent to the company.
At the shareholder meeting, Elon reiterated that he believes that the humanoid robot business will become bigger than Tesla's automotive business:
"I suspect Optimus is going to be more valuable than the car long-term. It will turn the whole notion of the economy on its head."
Elon previously mentioned that Optimus could solve the labor shortage and shift the economy to reduce labor costs. Tesla plans to leverage its expertise in power electronics, batteries and AI expertise to build a revolutionary product.
Elon initially simple claimed that the robot would perform repetitive and tasks, including manufacturing operations. Tesla plans to eventually improve the robot over time, enabling it to perform more complex tasks for both commercial and consumer applications.
Earlier this year, Elon announced: "Tesla AI Day Part II" with "many cool updates."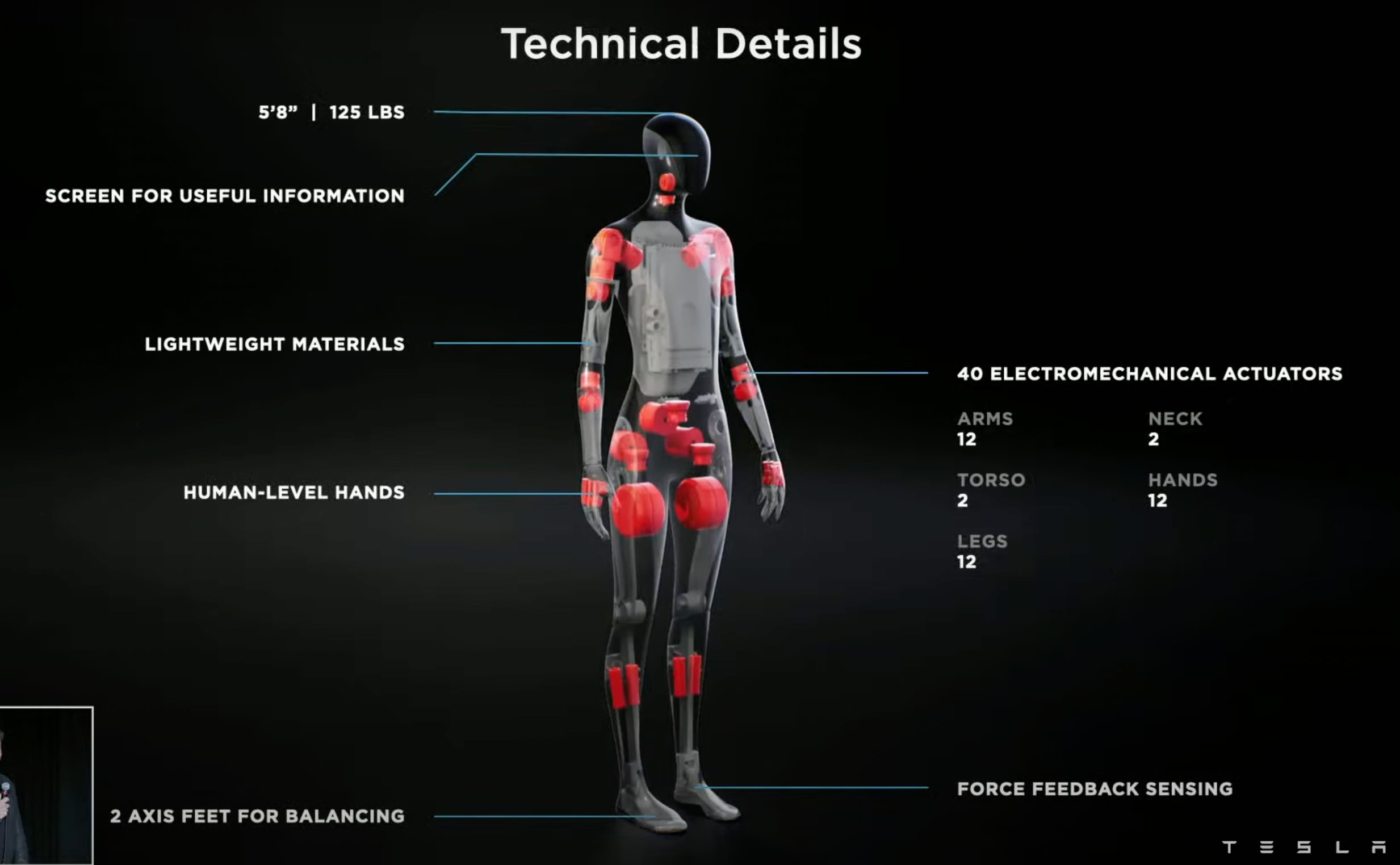 The first "Tesla AI Day" (recap of event) held last year was an event focused on the company's full self-driving technology. At the first event, Tesla announced plans for the Optimus humanoid robot.
The second AI Day was initially supposed to be held a year to the day after the first one, but it was pushed back to September 30 to give Tesla more time on the robot, according to Elon.
Elon says that Tesla aims to start production in 2023. This is a very ambitious timeline for such an ambitious project, but Elon has said that Tesla is prioritizing the development of the Optimus humanoid robot in 2022 over other products.
.