For $15,000, Any Tesla User In North America Can Now Get FSD Beta
Tesla has announced that its Full Self-Driving (FSD) Beta package is now available to any user in North America willing to pay the $15,000 fee.
Tesla has announced that its Full Self-Driving (FSD) Beta package is now available to any interested user in North America. As part of the automaker's advanced driver assistance portfolio, FSD is designed to alleviate some of the responsibilities of driving. Tesla owners just need to input their desired destination and FSD will provide an extra layer of aid. However, drivers are still responsible for road decisions like acceleration and steering. They're not supposed to ignore the steering wheel when the system is active. Tesla has struggled to achieve Level 3 autonomy for FSD and Autopilot due to concerns about its overall safety. Several crashes involving Autopilot-enabled Teslas have been recorded, with some being fatal.
Although FSD remains in a beta state, it's generated its fair share of controversy. A group called the Dawn Project has sought to prompt the ban of FSD by regulators. It launched an advertising campaign in August in which it alleged that FSD was highly unsafe for Tesla drivers and other road users. In response, Tesla fans embarked on an online crusade debunking the Dawn Group's claims that FSD was incapable of detecting small children. They did this through videos of FSD-driven Teslas safely navigating childlike obstacles and calling the Dawn Project's argument fake news.
Related: Tesla Enhanced Autopilot Vs. Full Self-Driving: Differences Explained
In September, Tesla CEO Elon Musk revealed the company's intention to make the FSD package available to all users before the year ends. And now, that's finally been announced. In a tweet, Musk confirmed that FSD Beta is now accessible to anyone who requests it from their car screen. However, its availability is limited to North America at the moment. Currently, FSD costs $15,000 and incorporates the features of Autopilot alongside unique offerings like traffic and stop sign control, and autosteer on city streets.
Are Tesla FSD And Autopilot Safe?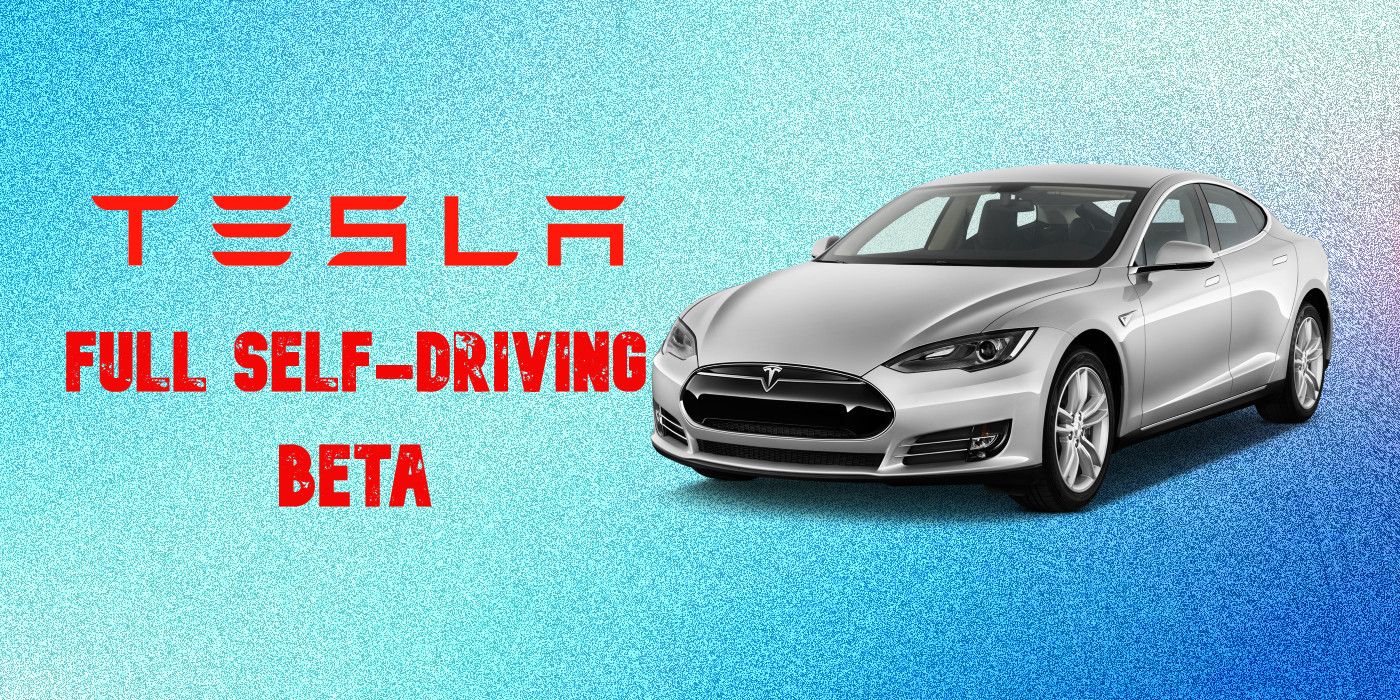 While this comes as a welcome development for Tesla drivers eager to test-run the system, concerns about its abilities linger. Regulators like the National Highway Traffic Safety Administration (NHTSA) and the California State Department of Motor Vehicles have opened investigations into Tesla's driving assistance package. While FSD and Autopilot imply a sense of autonomy, both systems are classified as semi-autonomous and require human attention at all times. Tesla is eager to secure Level 3 approval for its system next year, but that seems unlikely.
A study conducted in October found that many EV owners (Tesla included) treat their cars' driver assistance systems as if they are truly autonomous. In another report, a Tesla driver was seen sleeping at the wheel while Autopilot was engaged. While automakers often remind customers to be vigilant while using driving aids, more will need to be done to increase awareness about self-driving systems before Tesla's FSD and Autopilot can be safely relied on.
Next: Is Tesla Or Drivers At Fault For Mishandling Autopilot & FSD Features?
Source: Elon Musk/Twitter