From "Happy Mumu" to "Billionaire (Onye Ji Cash)"… 5 Times Stanley Okorie's Music Was a Perfect Soundtrack to Everyday Life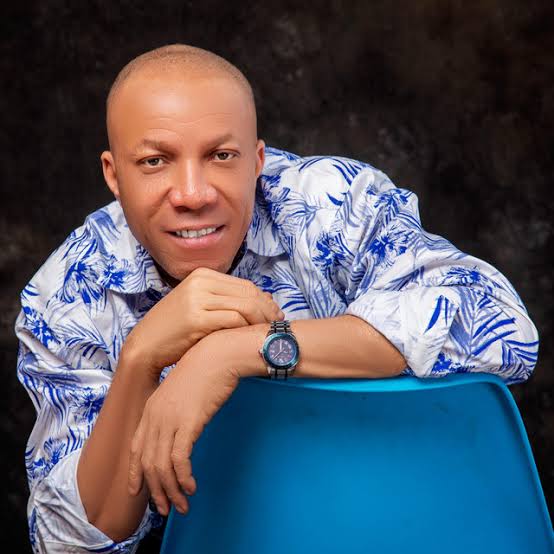 When we think about what makes a Nollywood classic, we are sometimes tempted to look no further than memorable characters and brilliantly delivered lines.
Decades after these Nollywood movies have been released, we unearth clips on social media that gives just the right vibe. And like Ololade mi Asakethey keep giving.
One voice that you must have heard all through the years, even when you have never been able to put a name to it, is Stanley okorie's. Stanley Okorie is the fabric of what a Nollywood classic is. He is the essential ingredient of making a Nollywood classic – storytelling in music. The kind of storytelling that infuses quips and colloquialisms that we are familiar with.
For over 2 decades, his unique falsetto voice rose from the background anytime it was needed in Nollywood classics. When the character felt sad, when the plot was thickening, when the story was bustling with enjoyment and even when we needed a third person narrator that told stories through singing.
We are looking at 5 instances where Stanley Okorie's music can cue in as a running soundtrack to our lives.
Happy Mumu – It's 13 days to Valentine and you're thinking about what to get that special one, you're smiling, you have asked for the cost of a Swarovski, your salary has been halved because of the economy but your love deserves something beautiful still . Everything is set. The love is too sweet. This person is giving you endorphins. You only need sense to love, You're quite frankly, a happy mumu.
Billionaire – Salary Week, cue in "Billionaire! Onye ji cashi! Chopping and spending the cash!" After what seemed like 52 days, January finally packed its bags. There's nothing more exciting than making it to salary week in one piece. The anticipation before it, the bills that need sorting, the treat you want to give to yourself, that important purchase you need to make to look purrrr. There's no better soundtrack to step it up with when that sweet smelling alert hits your account. There's truly no mercy for money because you're on your way!
Mmiri Ngene/Zam Ekpere – Money finish, eye clear. The only thing to guide you through this period is prayer. Yes, prayer.
Finally Mama – This is the one song to accompany Prince Nico Mbarga's "Sweet Mother" to celebrate our moms on the "15" Mothers' Days we celebrate every year. Ndi Nne Mama!
Everything is Packaging – Who says you have to have it all until you start acting like a big chief? Everything is packaging. Pimp yourself to be sharp. Go to Aswani and use N2,500 to buy yourself a wardrobe full of clothes. Wash it so you don't go out smelling like you sprayed yourself with camphor. Get designer bags from Yaba. Starch your shirt and raise your shoulders up. You're it. Go to your bus stop, board a bus and alight when you get to the stop that's closest to your destination. Take a cab and arrive in style. Na you dey reign!