Jim Shulman. When trading stamps were just about everywhere |: History: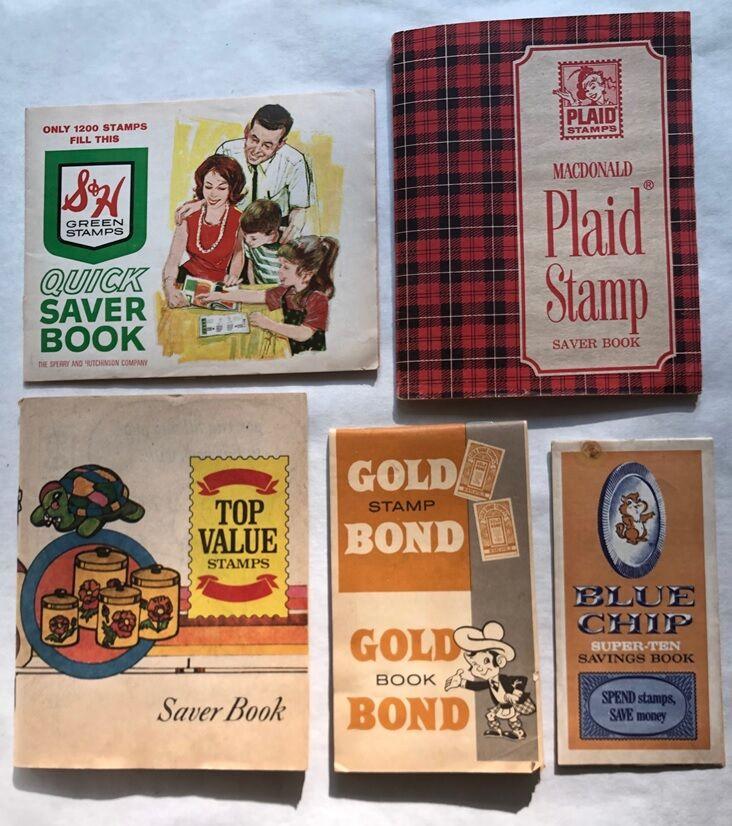 Most baby boomers will recall helping their parents lick and paste trading stamps into booklets as youngsters. These stamps were given by grocery stores, service stations and other businesses when items were purchased.
The completed books of stamps could then be redeemed for items in the stamp company's catalog or redemption stores. Trading stamps were helpful to retailers or merchants to develop customer loyalty.
The stamps themselves were only worth a fraction of a cent, but enough of them could be traded for major items. I recently found the first item I got with stamps I collected back in 1968. It was a variable speed electric drill that I haven't used in 30 years as a more convenient battery-operated drill replaced it.
The first use of trading stamps in the US dates back to 1891 when a Wisconsin department store gave trading stamps to customers who made cash purchases. The practice was well received and began to spread. Some retailers only allowed their stamps to be redeemed for products uniquely made or distributed by their own company or in their own stores.
Some of these stores with furniture, appliances or other large items would set up showrooms to promote the stamps and redemption. Soon independent companies entered the business and would sell the stamps to merchants, which enabled businesses to offer a variety of items for redemption beyond the merchants' ware.
Anonymous trading stamps were offered in the Berkshires as early as November 1897 by a number of businesses in Pittsfield, Dalton and North Adams. One of the early stamp companies gave 50 free stamps with a booklet to entice people to use them. In the early days many Massachusetts merchants felt pressured and threatened by some of the trading stamp companies and lobbied for state regulations.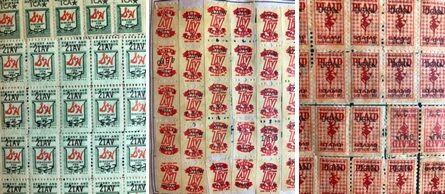 Perhaps the most familiar trading stamp company to baby boomers was Sperry and Hutchinson (S & H) that created S & H Green Stamps beginning in 1896. S & H opened its business on Bank Row in Pittsfield on Nov. 25, 1903, promoting its stamps by advertising that participating merchants would give one stamp for every 10 cents spent at their businesses.
Merchants would buy the stamps in reels or pads for a tenth of a cent each. Thus, it would cost the business a penny for every dollar spent at its shop. To kick off its opening, S & H offered women $1 worth of free stamps.
The company became very successful, and moved first to Eagle Street and then to North Street as early as 1913. After many different locations on North Street, the company relocated its redemption store in the 1960s to the Pittsfield Plaza on West Housatonic Street, where there there was more space and convenient parking for patrons.
Before redemption centers were established, S & H produced catalogs that consumers could use to redeem their stamp books and order items pictured or described. Other companies followed suit and by the mid- to late-1950s there were over 200 trading stamp companies in the US, with over a quarter of a million businesses providing them with purchases.
It was estimated that in the late 1950s two-thirds of the country's households collected trading stamps, with grocery stores and gas stations being two of the biggest promoters of the stamps. During the 1960s, S & H boasted that its rewards catalog was the largest publication in the United States and that the company issued three times as many stamps as the US Postal Service.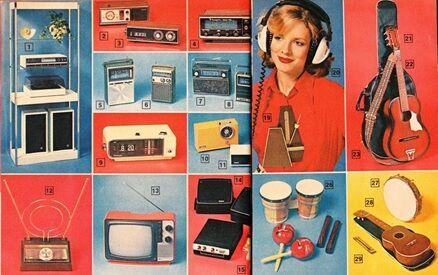 S & H Green Stamps had an interesting Berkshire connection. The original founder of the company was Thomas Sperry. Sperry's niece Carrie and her husband, Frederick "Fritz" Beinecke Sr., were longtime summer residents of Great Barrington from the 1940s-70s. In 1923 Fritz and his two brothers bought the S & H company, and he became its vice president in 1927 and president in 1952.
Fritz and Carrie became major benefactors of numerous Berkshire organizations such as Hancock Shaker Village, the Berkshire Garden Center, Fairview Hospital and the Berkshire Art Association. They were the primary donors of the 1968 round barn restoration at the Shaker Village with a $500,000 gift.
There were several other popular trading stamps offered by businesses in Berkshire County. Most of the major grocers would give double and triple stamps for purchases, usually on Wednesdays.
These included MacDonald Plaid Stamps and Gold Bond Stamps at the A & P, Triple-S Blue Stamps at the Grand Union, Top Value Stamps at the Adams Market and United Stamps at Loeb's Foodtown and Lee Super Market. First National Stores offered the S & H Green Stamps.
Although grocery stores were the largest providers of trade stamps, I got most of my stamps at gas stations once I got my driver's license and a car.
As the 1970s came, the use of trading stamps began to decline. I remember the energy crisis in the early '70s when gasoline prices jumped from 30 cents a gallon to over a dollar in less than a decade. With fuel shortages and long lines at the pumps, gas stations no longer needed to give stamps to lure customers. Free stamps and other amenities like maps and windshield washing also disappeared.
At the same time, supermarkets started dropping stamps in favor of lowering prices, introducing their own promotional giveaways, and started using their own coupons. Many adapted the reward programs of credit card companies and also introduced loyalty programs with preferred customer cards, which are still used today.
Larger groceries with gas pumps began offering free gas with accumulated points on the cards. Many of "the food only" markets have evolved into super department stores that sell clothes, hardware, sporting goods, toys, and other items for which stamps would typically be used at redemption stores.
By 1970, only three trading stamp companies still had redemption stores operating in the Berkshires. In 1973, S & H Green Stamps closed its last redemption store in Pittsfield and in 1975 Triple-S Blue Stamps closed its store when Grand Union stopped giving stamps.
When Adams Market discontinued Top Value Stamps in 1984, the county's last three trading stamp stores closed. In the 1980s, most all trading stamp companies ended the issuance of the paper stamps, and today the stamps are worthless.
I am glad I don't have to lick them anymore, but I still have saved a variety of them for my baby boom memories and stories, along with my trading stamp "free" electric drill. Both may soon be recycled.
.