DENMARK – An attempt to salvage her mother's spring flower display with more than a thousand blooms from the new owners of her childhood home led a young Lewis County woman to start a roadside business and make people happy while she's at it.
Danielle L. Thomas, 21, does not lack for things to do with her time. She will graduate from Utica College with a degree that will allow her to be a registered nurse and plans to work at a Syracuse-area hospital after graduation, on her way to becoming a flight nurse.
Ms. Thomas, owner of newly launched Dani's Daffodils, is following in the career footsteps of her mother, Tracey L. Thomas, who is a nurse at a prison in Ulster County near her hometown, and her flower cultivation came from the same source.
After digging up about 150 bulbs planted by her mother at her family's Old State Road home in the town of Denmark, Ms. Thomas had a dilemma.
"I planted them where we owned the property across from our old house. The bulbs regenerate so they kept reproducing by themselves and I planted more, but then I thought, 'What the heck am I going to do with all of these flowers?' "She said," So then I thought why don't I do a U-pick and have everyone else enjoy them? "
The first planting of the rescued bulbs was two years ago and because she "had just kind of thrown them in the ground so they didn't rot," she had to dig them up again and replant them with about 600 more tulip and daffodil bulbs in the mix.
The result is rows of long, pointed vivid-green leaves reaching through the early spring snow, buds with barely hidden shades of red, pink, white and sunshine yellow, rapidly approaching the time they would be ready for the U-pick flower arrangement pop -up business Ms. Thomas had envisioned.
And then deer discovered her plan.
"Unfortunately Bambi liked the idea of ​​a salad bar of tulips more than a bouquet bar," she posted on the Dani's Daffodils Facebook page.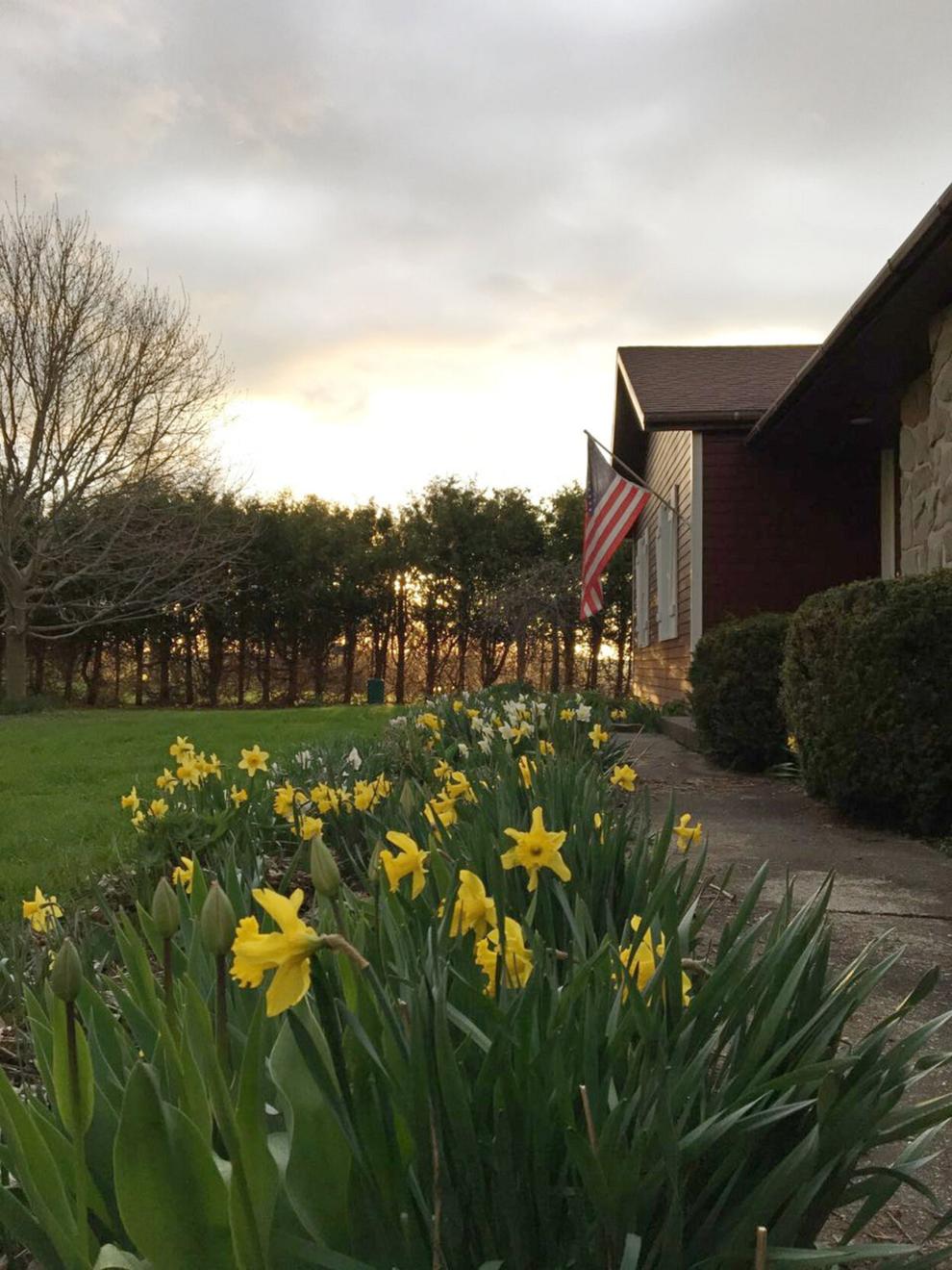 What looked like a number of tulips that may have been bent over by the heavy wind the morning of April 25, turned out to be leaves that were clearly gnawed upon, she suspected, by the deer she had seen on her security camera footage days before .
"They waited until (the tulips) were luscious," she said with a chuckle. "They didn't get all of them… but they definitely took quite a few. They left the bulbs so I'll be able to grow next year just fine. "
While the Bambi salad bar thwarted her plan to make the whole 30-foot by 50-foot plot a U-pick opportunity for her first weekend of customers, she instead limited the flowers available to five varieties of daffodils pre-cut for bouquets and self -picking only by request.
"I think it surprises people when you say, 'Oh, I have 750 bulbs,' but then it only covers a small area. I think that's kind of a shock to people, but there's still a lot of flowers, "she said.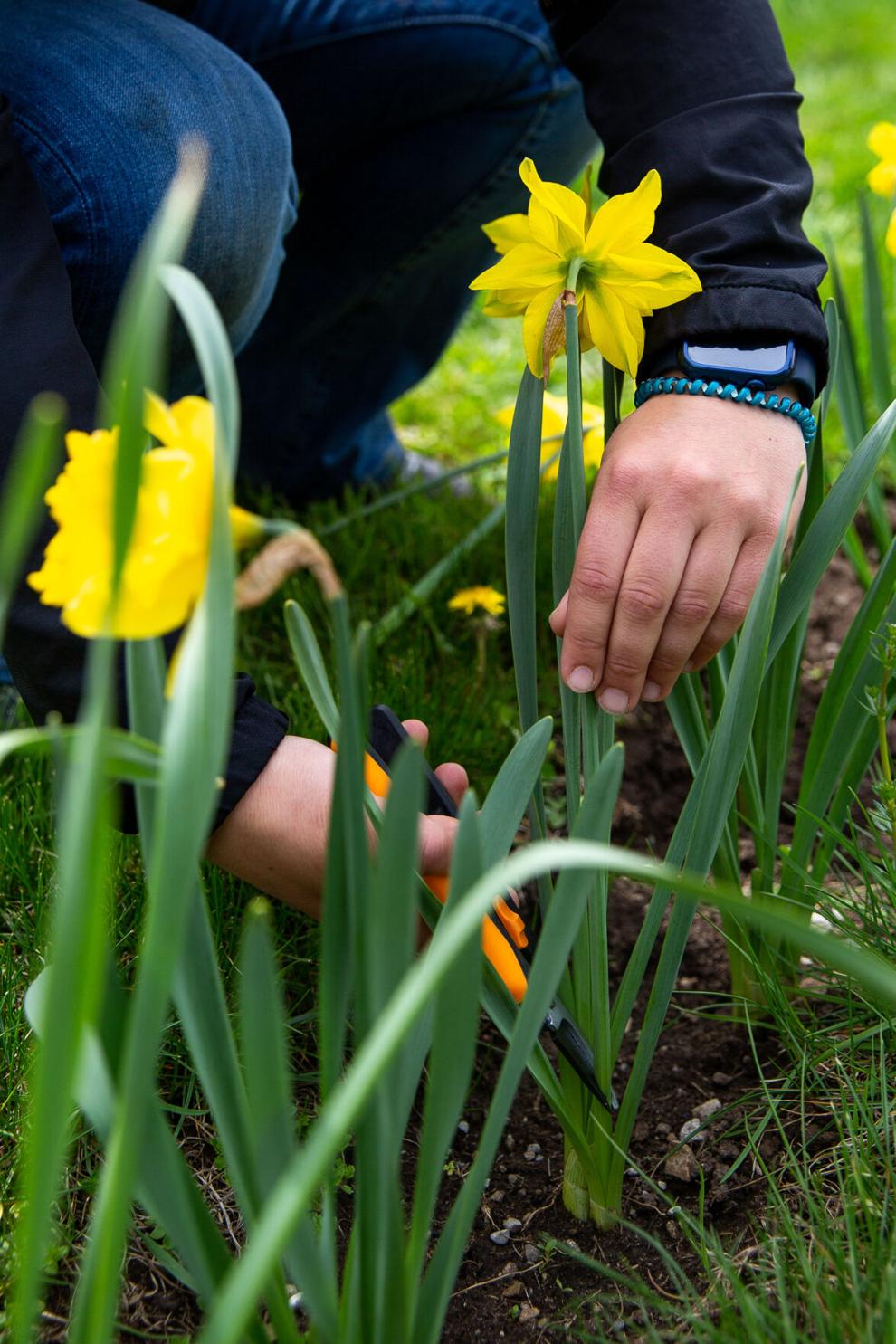 Between 50 and 75 people visited the flower patch to buy the freshest-cut flowers – beyond those from their own back yards. Combined with more than 1,000 followers on Facebook for business in less than a month, the response has surpassed Ms. Thomas' expectations.
"I really didn't think it would kind of blow up that much, but I was pleasantly surprised," she said. "People love the idea and I think it's a great addition to Lowville because there's nothing like it."
Her mom is not surprised by her success.
"I'm really glad she made a business of it and I'm really looking forward to what she can do with it," Dani's mom Tracey said. "She grew up with it and she has ideas. We'll talk together, like 'What plants can I plant now? What's good for a bouquet and for a cut flower? '… Then she comes up with her own ideas, too. It's nice because we kind of work together. I had to sell the house and get rid of all my plants but it's all coming back. It's nice. "
While the urge to grow the flowers came from gardening with her mom, her idea for the bouquet bar came from a mixture of influences including the "fields and fields of tulips" grown in Holland and a similar U-pick business for summer flowers started by a Canton woman.
"So then I thought, why not a bouquet bar? You always see the pictures in cities with the little trucks with flower bars and I thought that was a cute idea – so that's where I got the bouquet bar idea – and people just love U-picks, "she said.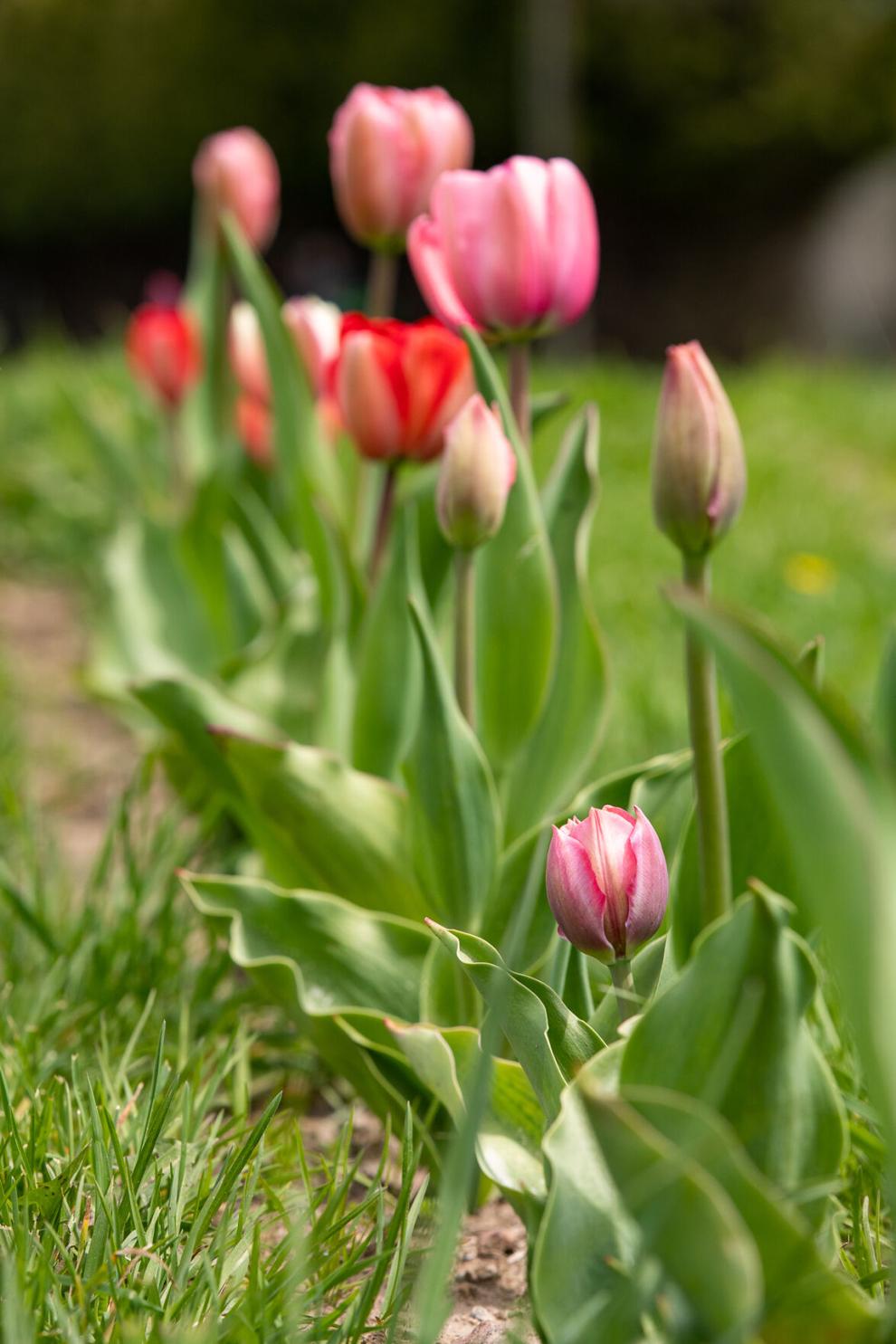 There are cheerful yellow rows full of daffodils and surviving tulips in lipstick shades that Ms. Thomas has been guarding for the Mother's Day harvest, but all of the 300 stems that were cut for the bouquet bar the first weekend sold out and helped her recoup her investment in the bulbs.
Bouquets made at the "bar" are composed of fresh-cut blooms individually picked by the customer in whatever quantity they prefer.
The flowers can either be put in a Mason jar or as a bouquet wrapped in complimentary paper to take home. Either choice can be replete with the tiny white fluff of baby's breath and a ribbon for the finishing touch.
Daffodils cost $ 1 per stem while the tulips are $ 2 with sprigs of baby's breath for 50 cents. Mason jars come in small and large sizes for $ 2 and $ 3, respectively.
For those who ask to pick their own flowers – which in this case means snipping – Ms. Thomas provides a quick tutorial.
"I give people a little rundown of how to do it, especially to make (the flowers) last longer for them, and I provide the shears for people. Everything went well on the first weekend. A lot of people asked, 'How do we cut them?' and they were really respectful, "she said. "You really can't hurt them (the plants) because even if someone did cut the greenery, the bulbs are still going to be fine – but it's best if they leave the greenery."
After the spring flower harvest is over, Ms. Thomas' business will continue to grow because on Memorial Day weekend, she, her mom and some friends will plant dahlias, gladiolas, cosmos and zinnias for harvest in what used to be a section of horse corral, as well as sunflowers and pumpkins.
Ms. Thomas, not one to rest on her early success, is already thinking of ways to harvest more efficiently and machine-till the plots with grass strips suitable for a multitude of people preferring to pick their own when she doubles her planting next year.
Dani's Daffodils will be open for business from 10 am to 2 pm today and, if any flowers remain, at 10 am Sunday morning. Ms. Thomas said customers should check the Facebook page at www.facebook.com/danisdaffodils for hours before heading to the plot.
.