Rare Photos of the Humbling Supermarket Owned by Billionaire Jerry Jones' Father That Burst Into Flames One January Night
Every NFL enthusiast will know who Jerry Jones is. He is one such entity that remains a vital part of the NFL legacy. For the Dallas Cowboys, he brought back glory to the franchise when it was in dire need. Many would recall him for being a billionaire. But this episode will take readers back to Jones' humble beginnings.
For the Dallas Cowboys, Jerry Jones is probably the sole reason responsible for making the franchise what it is today. He built the Cowboys' empire and never looked back. He purchased the team when it faced losses and converted it into one of the world's most thriving professional sports organizations. Such entrepreneurial prowess is hereditary, as it all comes from his father.
ADVERTISEMENT
Article continues below this ad
The humble beginnings
Jerry Jones is from North Little Rock, Arkansas, and came from a working-class family. Jones attributes his accomplishments to observing his father traverse the fractious business world as a supermarket owner. Young Jerry too worked in the supermarket, chiseling holes in melons so consumers could see how ripe they were.
According to Sportscasting, the community folks had high esteem for the Jones family, and the two stores were an essential part of the community. However, tragedy struck the household when their outlet burned down in January 1958.
They never got the reason for the fire. But Pat Jones suspects it happened because of faulty circuitry. After Jerry's high school, the family moved to Missouri, where Pat served as president and chairperson of a life insurance company.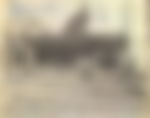 For a young Jerry Jones, it was a valuable learning point in his life. He understood how to take risks and persevere in the face of adversity. Seeing his father rise from a local grocery store owner to the president of a company convinced the younger Jones that a lot is possible with hard work and determination.
How did Jerry Jones hit the jackpot?
Billion dollar man Jones tried various business ventures and even worked in his father's company. But nothing was successful. However, as per The Dallas Morning News, he quickly became profitable in 1982. His company, Arkoma Drilling, paid $15 million for land with natural gas reserves. Jones sold the firm after four years for $175 million.
Jerry Jones' Arkoma is in talks to acquire 84 percent of Comstock shares in a $620m deal for land and wells in North Dakota https://t.co/D57RcQN8yt

— Jon Prior (@JonAPrior) April 26, 2018
ADVERTISEMENT
Article continues below this ad
Furthermore, in 2018, Jones made a fracturing play. He invested $75 million in Comstock Resources Inc. off a 14% stake. A month later, he gained a majority stake in the business, which increased to $1.1 billion in 2019.
Watch This Story: Tom Brady Went to The Same High School As This Controversial MLB Hall of Famer Who Was Also A 14x All-Star
ADVERTISEMENT
Article continues below this ad
In making a profit, Jerry Jones is a true visionary. Whatever he touches turns into gold. Be it the Dallas Cowboys or his supplementary ventures.
What do you think of Jerry Jones? Let us know your thoughts in the comments below.