Tesla FSD Beta 10.69 drops on August 20
Elon Musk shook the Tesla community through one simple tweet: "FSD Beta 10.69 drops on 8/20".
He followed up the Full Self Driving announcement tweet with another one stating: this release will be big. Just days earlier, the CEO promised Tesla shareholders at the 2022 Annual Meeting FSD would be available to the public this year.
FSD Beta 10.69 drops on 8/20

— Elon Musk (@elonmusk) August 7, 2022
He told shareholders that the next update is so incredible that it may need a different name. "10.13, we have been working on it for a while and what has happened is that we've made some pretty significant architectural improvements. So, it's really more than 10.12 to 10.13 release. It might, I don't want to speak too soon, but it might qualify for 10.69. It has to earn that, obviously!"
Musk said the FSD team has been working seven days a week and there have been some major improvements to complex left turns, including Chuck's Turn. But also dramatic breakthroughs in artificial intelligence. "We're solving a very important part of AI and one that can ultimately save millions of lives. And prevent 10 of millions of serious injuries by driving just an order of magnitude safer than people."
Chuck's Turn
This announcement is after the California Department of Motor Vehicles filed two complaints with the state's Office of Administrative Hearings stating that Telsa is deceiving owners with FSD and Autopilot. CNBC reported that the filings state, "these 'Autopilot' and 'Full Self-Driving Capability' labels and descriptions represent that vehicles equipped with the ADAS features will operate as an autonomous vehicle, but vehicles equipped with those ADAS features could not at the time of those advertisements, and cannot now, operate as autonomous vehicles."
The DMV wants the company to better educate Tesla drivers about the capabilities of these programs. Tesla has 15 days to respond. The filings went to the office on July 28. The National Highway Traffic Safety Administration is also conducting at least 37 crash investigations that it is believed some form of ADAS was in use at the time of the collision.
Musk told shareholders that FSD Beta has logged more than 40 million miles and expects more than 100 million by the end of the year. He also reported on his experience, "It's working well for me." He added that FSD Beta will be available to anyone who requests it by year-end.
We know quite a bit about FSD Beta 10.13 already. In fact, we recently received the full FSD Beta 10.13 release notes for the update. What we don't know is how much of an improvement FSD Beta 10.69 is over beta 10.13.
We largely expect beta 10.69 to be bug fixes on top of the internally released beta 10.13, but it's always possible that we may see some additions to the release notes. FSD Beta 10.13 was based on Tesla's 2022.16 update, which is getting a little long in the tooth, but that's unlikely to change with beta 10.69.
Hopefully Tesla has a quick followup to 10.69 that is based off the latest public update, 2022.24.
FSD Beta 10.13 has an improved vehicle path which appears to show the vehicle's intended path in the visualizations as far out as possible. It's also expected to be a big improvement with roundabouts.
Elon has previously said that Tesla is working on navigating without map data and even without GPS, but it looks like that is still a work in progress.
Happy Birthday to Tesla's Model 3. It's hard to believe that five years ago, just 30 Model 3's had rolled off the assembly line and been delivered. Now Tesla's answer to a more affordable vehicle is the best-selling electric vehicle in the world, has been named car of the year, is considered one of the safest vehicles on the planet and has a long waiting list of eager buyers.
It's a birthday, so we should reminisce about the early days. While this iconic car first appeared on the road in 2017, it was on Elon Musk's to-do list for over a decade.
Elon Musk talks to Wired Science about the Model 3 in 2006
Years later, as it became more of a reality, the car was given the code name BlueStar. It was to be named the Model E, but Ford had already trademarked the wording. Then Musk turned the E into a 3, but he didn't want the number; hey envisioned 3 lines, similar to the current E in Tesla. But Adidas quashed that, arguing it was too close to that brand's three stripes. So that's how the 3 was named.
@awadsayeed Yes. Technically Model 3 or maybe three horizontal bars. Won't be three vertical bars.

— Elon Musk (@elonmusk) August 15, 2014
The Model 3 was supposed to be the smaller, stripped-down version of the Model S to invite more buyers into Tesla and EVs. However, this more affordable, entry-level Tesla holds its own against luxury sedans and even its big sister, the Model S. Tesla has been rolling out several updates throughout the Model 3's existence, allowing the vehicles to keep up and even pass the Joneses. .
In 2019 the Model 3 received a significant software boost when the beta versions of Navigate on Autopilot and Smart Summon were added. Voice commands, a voice keyboard and new language supports were also implemented along with the popular Camp Mode. Once posted owners photos and videos of comfortable beds in the Model 3 with the backseat down, Tesla had to add climate control and a camp fire to complete the experience.
Tesla introduced Dog Mode in Teslas in 2019. In fact, the manufacturer used a Model 3 to unveil the feature to the world. With the help of a sleepy Husky and an excited German Shepherd, Dog Mode was demonstrated to the world on all of Tesla's social media channels. This made Tesla a must-have for any dog ​​lover!
Also included with the Model 3 in late 2019 and early 2020 was Sentry Mode. This all-encompassing security system records and notifies the owner if anything is happening around or to the Tesla. It's arguably the most advanced stock vehicle alarm system on the market.
In 2020 the Tesla Toybox was overhauled and updated in all Model 3s. Emissions, sketchpad and many more favorites were revised and made even more fun. But it wasn't just the games that have been updated; although plenty of games were added over time, Tesla improved it's maps and dashcam. Later in the year, the Beta version of Full Self Driving was added to all Teslas, including the Model 3. While FSD is still a work in progress, for the system to be available in even the entry-level Model 3 was a big attraction .
A crowd pleaser is the Boombox. This was another addition in 2020 to all models. With the car in park, the boombox blasts music or sound effects through an external speaker. You can even add your own sounds through a USB drive. Perhaps the Boombox should be used by all Model 3 owners to wish their Tesla a happy 5th Birthday!
By Gabe Rodriguez Morrison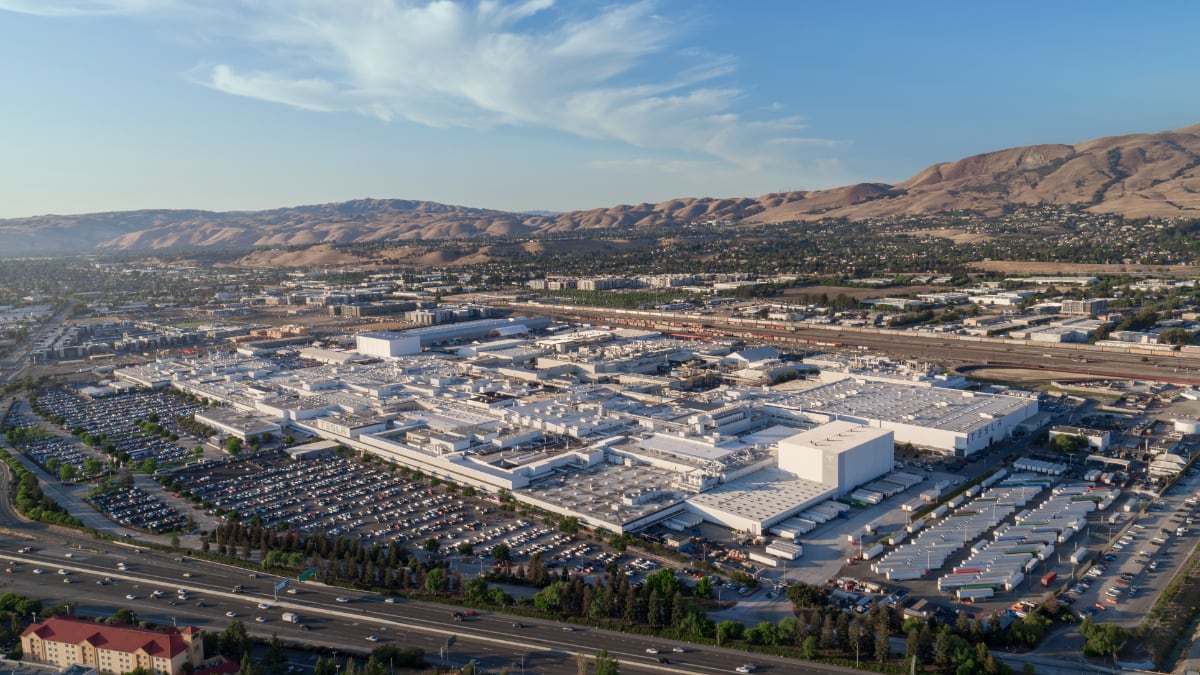 Elon Musk mentioned that Tesla could announce a new factory location later this year at Tesla's annual shareholder meeting.
During his speech at the shareholder meeting, Elon talked in detail about Tesla's newly opened factories: Gigafactory Berlin-Brandenburg and Gigafactory Texas.
During the meeting Elon said that Tesla "might be able to announce another factory location later this year." When Elon asked where the next Gigafactory should be, the crowd shouted out various locations. Elon then said:
"We get a lot of Canada. I am half Canadian, maybe I should?"
This is not the first time Elon hinted that Canada could be home to the next gigafactory.
During an employee meeting in June, Elon confirmed that the company was looking at a new site in North America. During the Q and A, an employee asked a question about the location of the next American Gigafactory.
Musk noted that the company had not confirmed the location, but he said it may not necessarily be in the United States:
"We are looking at sites, but we are considering some site options more broadly in North America, so including Canada and Mexico, and the US as well."
Scaling Production
At the shareholder meeting, Elon told investors that Tesla's next Gigafactory will be one of 10-12 factories the company is planning.
"Ultimately, we'll end up building probably at least 10 or 12 Gigafactories and they will be really big Gigafactories aiming for an average output of 1.5 to 2 million units per factory, which is enormous."
If Canada is home to the next Gigafactory, it would most likely be located somewhere in Ontario's "Golden Horseshoe", Canada's most populated and economically productive region. Alberta could also be a good option considering it has favorable business regulations, cheaper energy costs, including Canada's best solar and wind potential, and its proximity to lithium resources.
.