Tesla is creating San Francisco in a simulation to help train Autopilot/FSD
Tesla may be ramping up how it uses simulation to train its Autopilot system. A report by Electrek asserts that it has sources claiming that the company is concentrating on a reproduction of San Francisco. The article includes an image of the recreation and states that Tesla is working with Real Engine on its simulation.
According to Electrek, the image below is part of Tesla's simulation of San Francisco.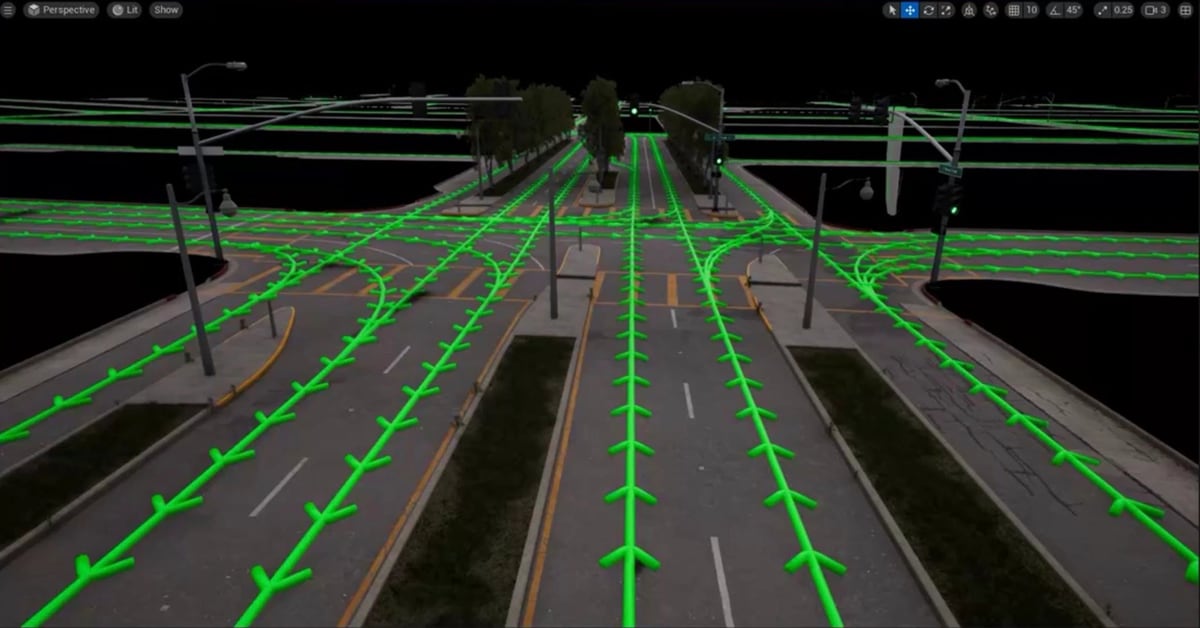 Tesla gave the world a look at how it uses simulation to advance the Autopilot program during the first AI Day in August of 2021 (recap).
AI Day
At the first AI Day Tesla talked about the use of using simulations to help train Autopilot. The video below is cued up to where they discuss a simulation.
Ashok Elluswamy, the Director of the Autopilot Program, showed a video that, at first glance, looked real other than an appearance by a Cybertruck. "I may say so myself. It looks very pretty," said Elluswamy. He explained that the company is investing heavily in using simulation. "It helps when data is difficult to source. As large as our fleet is (FSD Beta users), it can still be hard to get some crazy scenes," the director explained while showing a rendering of two people and a dog running in the middle of a busy highway. "This is a rare scene, but it can happen, and Autopilot still needs to handle it when it happens," said Elluswamy.
It appears that Tesla has jumped on Fortnite's Battle Bus by teaming up with Epic Games and its development platform – Unreal Engine. Fortnite is one of the most popular games of all time, with 80 million subscribers and 4 million daily users, and it was created with Unreal Engine. Epic flexed its creative muscles when it gathered experts to create The Matrix Awakens: An Unreal Engine 5 Experience. The goal was to "blur the boundaries between cinematic and game, inviting us to ask — what is real?" The project spotlight on Unreal Engine shows just how incredibly realistic a simulation can be.
https://www.youtube.com/watch?v=WU0gvPcc3
After Elluswamy explained that the company is investing in simulation, it makes sense that Tesla would be hiring several positions with simulation in the job description. Electrek pointed out one posting for Autopilot Rendering Engineer. The posting states the successful candidate "will contribute to the development of Autopilot simulation by enabling and supporting the creation of photo-realistic 3D scenes that can accurately model the driving experience in a wide range of locales and conditions." Tesla prefers the candidates to have experience working with Unreal Engine.
While not new, this does show that Tesla is doubling down on efforts to improve Autopilot. It has recently rolled out Full Self Driving to 60,000 more users, bringing the FSD Beta program to 160,000 in North America.
We can only guess how many thousands of simulations the Autopilot team is conducting to add to the data the Beta testers are collecting. It seems unlikely that Tesla has only created the City by the Bay in its simulations. Perhaps Elluswamy will show more renderings at the second AI Day on September 30th.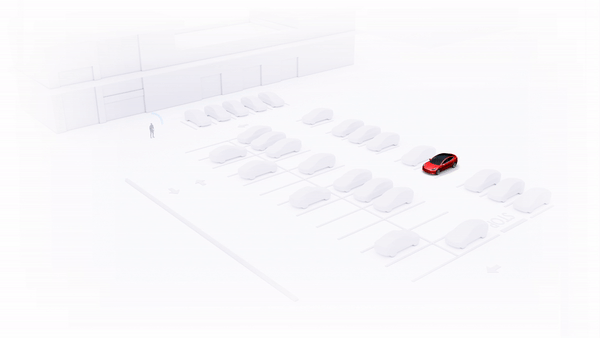 Tesla's Autopilot and AI team must be burning the 3 am oil again. Elon Musk took to Twitter to tell the world the expectations for his team on some significant projects. hey tweeted: Note, Autopilot/AI team is also working on Optimus and (currently smart) summon/autopark, which have end of month deadlines.
The end of the month is not too far away, so time is ticking down to complete these extraordinarily complex and revolutionary projects. Optimus, the highly anticipated humanoid robot, will be at Tesla's Day on September 30.
If that's not enough, the team has to improve two aspects of the Autopilot system. Clearly, the CEO is not impressed with the program. It is called Smart Summon, but Musk must not think the title is too accurate as he states "actually smart" in his tweet. In addition, users have pointed out that their Teslas can struggle in parking lots. But, to be fair, who hasn't struggled in parking lots?
When using Smart Summon, Tesla uses your phone's GPS as a target destination. Users can also put in a location; the vehicle is supposed to navigate to that point by steering around obstacles. Smart Summon is to work when the user is within 20 feet of the car. However, the manual states, "You must maintain a clear line of sight between you and Model (S, 3, X, Y) and closely monitor the vehicle and its surroundings at all times."
In addition, the same webpage has six warnings and one caution to users. These include details such as the cameras must be clean, it must be used on paved surfaces, it may not stop for all objects, and it currently needs adequate cell service and GPS data.
Autopark also has several warnings on its user manual webpage. This program assists the driver in finding parking, both perpendicular and parallel. However, unlike Smart Summon, the user must be in the car before letting the Tesla take over.
Navigate without Maps
Musk previously hinted at a major improvement that's coming: the ability for FSD beta to navigate roads with no map data. The vehicle will be able to navigate to a specific GPS point or pinned location (eg rural roads), says Musk.
Dead Reckoning Navigation (Navigating without GPS)
Elon has also alluded to the fact that Tesla is working on the AI's ability to complete 'dead reckoning' navigation (navigating only on "inertial measurements, wheel movement & vision").
Elon gave underground parking garages as an example of where FSD would need this ability to navigate without GPS, map data or cell service. The car will be able to do this by using its last known GPS location and then determining its future location using only a compass, wheel movement and speed.
Many Twitter users were trying to figure out what Musk referred to with these programs. Will the car drop off its passengers and park itself (reverse summon will offer three options)? How will it navigate difficult parking lots with unpredictable pedestrians and drivers?
We hope these questions and plenty of others will be answered on September 30.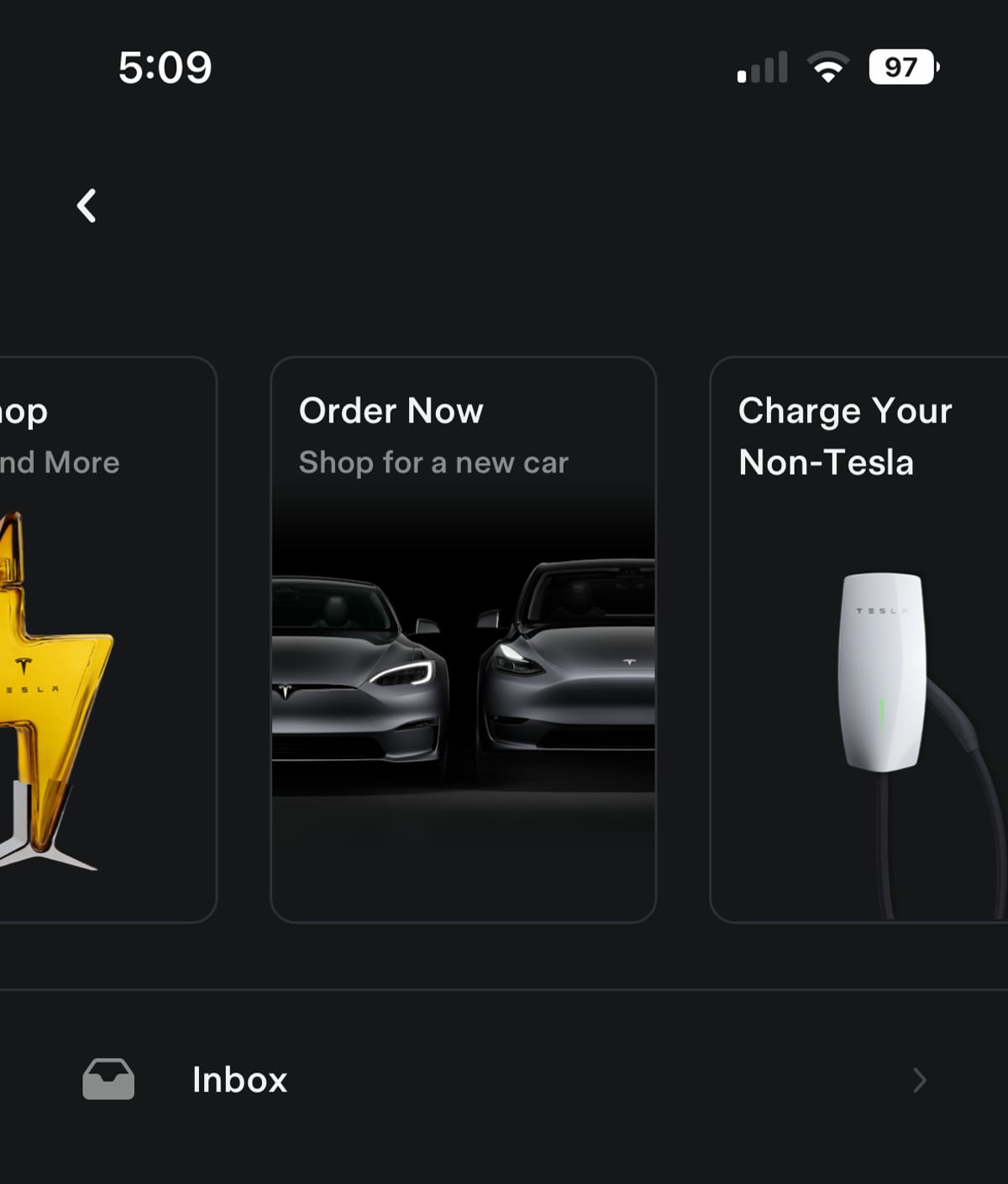 Want to buy Tesla? There's an app for that. Sorry, but the old catchphrase still rings true. Apple introduced us to the world of Apps in 2009 with a marketing campaign around that slogan. The commercial also said there is an app for just about anything. Fast forward 13 years, and you can add buying a Tesla to the list.
For a company that has never spent a dime on advertising, its marketing continues to dominate. When Tesla announced that it would allow non-Teslas access to its vast Supercharger network, it also gave thousands of electric vehicle owners a reason to download the company's app. That allows Tesla access to countless warm leads. These people already have EVs and now have Tesla's logo on their phones. They will have to open the app to use the charging station, and while waiting, maybe they want to look at the other features in the app. Until recently, you could buy a hat, a shirt or a mug, but now you can buy a Tesla.
Tesla pushed out a server-side update that includes a new button that simply says Order Now, Shop for a new car. It's that easy. The Four Ps are popular marketing methods, product, price, place and promotion.
This small addition to the app hits every P. The product speaks for itself as a trailblazer in the EV sector. The price is market tested, and clearly, it's right because the vehicles are in high demand. The place is how you get your product in front of buyers, well, this app is right in the buyer's hands. Promotion is how the product is advertised. For this, all people have to do is look around at the charging station and all the Teslas there while enjoying one of the more than 35,000 Supercharger stations.
Not only is Tesla getting electric vehicle owners to consider its product, but the company also has direct access to its existing fans. Perhaps you are sitting there with your Model 3 and spot a shiny red Model Y with turbine rims. Maybe you want that model next time you are in the market. You think, I'll look it up when I get home. Now you can look it up right there on the spot. With just one tap, you're on to the model and down the rabbit hole.
The process is the same as the website with its incredibly simplified buying process. After you pick the model, you choose the exterior color and the wheels, then it's the interior color and your choice if you want Enhanced Autopilot and Full Self Driving. It's remarkably simple and oh, so easy to order, almost too easy!
.