Tesla to add 'Alternate Routes' in update 2022.28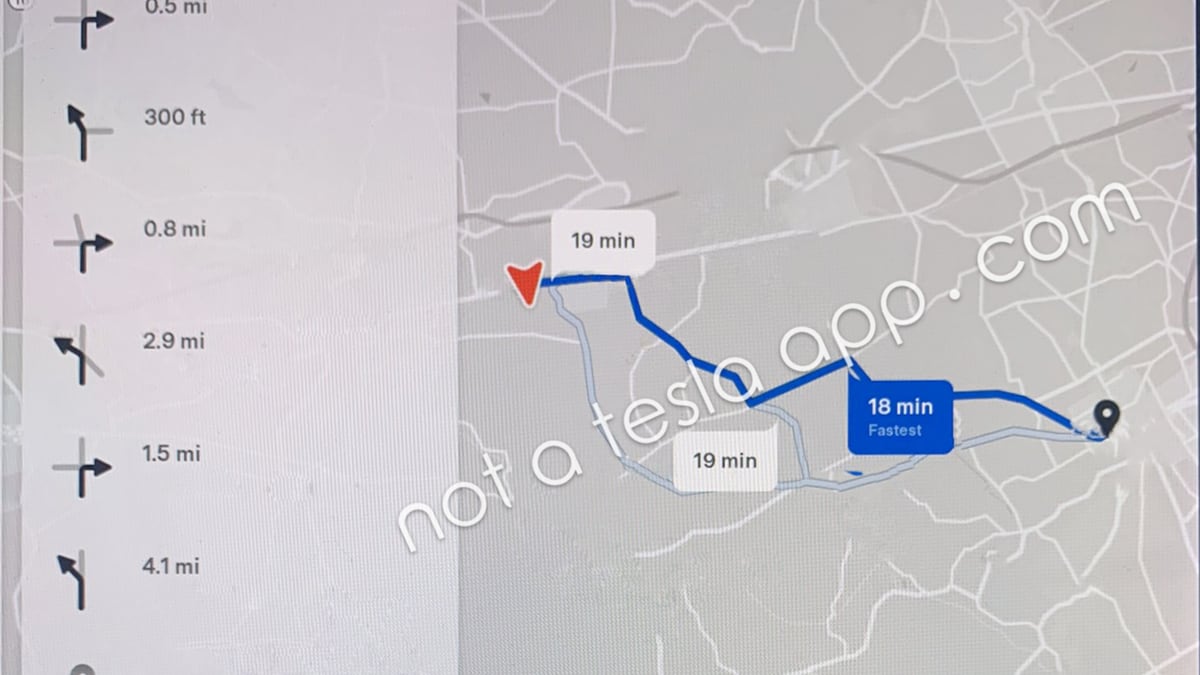 Tesla has arguably the best navigation maps available in a vehicle. The maps are displayed on a large, beautiful screen and they're fast and fluid, especially on the last hardware.
Tesla also makes it quick and easy to set a destination by either using the on-screen keyboard, recent destinations, or sharing a destination from your Tesla app.
Tesla's mapping solution is custom-made that not only takes traffic into account but also your vehicle's state of charge.
However, one feature that has been popular in navigation apps over the past few years that has been absent in Teslas is the ability to choose from multiple routes.
The preferred route to a destination can sometimes be a personal preference. Some drivers may prefer traveling on the highway, while others could prefer taking back roads.
According to a source, Tesla is now bringing alternate routes to their navigation system. Tesla is introducing 'Alternate Routes,' in the US in update 2022.28.
However, it won't be the first time we're seeing alternate routes in Tesla's navigation system.
In update 2022.12 Tesla added alternate routes in Japan, and it was previously available in China.
We can't confirm whether the alternate routes feature will be available in additional regions outside of the US in 2022.28.
Tesla has been working on alternate routes for some time now. Tesla hacker @greentheonly was able to get alternate routes working on his vehicle earlier this year, while other owners claim to have seen the feature occasionally appear on their screen. Tesla may have been testing this feature for a while now.
Tesla has recently been making improvements to its in-vehicle navigation. In 2022.24 Tesla added 'Traffic Along Route,' a feature that lets you more easily see the traffic visualization along your route, which is normally a blue line.
Another navigation feature that has recently been added in 2022.16 is the ability to reroute to a less busy Supercharger. If the Supercharger you selected becomes too congested, the navigation system will now reroute you to another Supercharger location that's within range.
The addition of alternate routes in the US is expected to be available in Tesla update 2022.28, but as with anything else in testing, it's subject to change.
By Gabe Rodriguez Morrison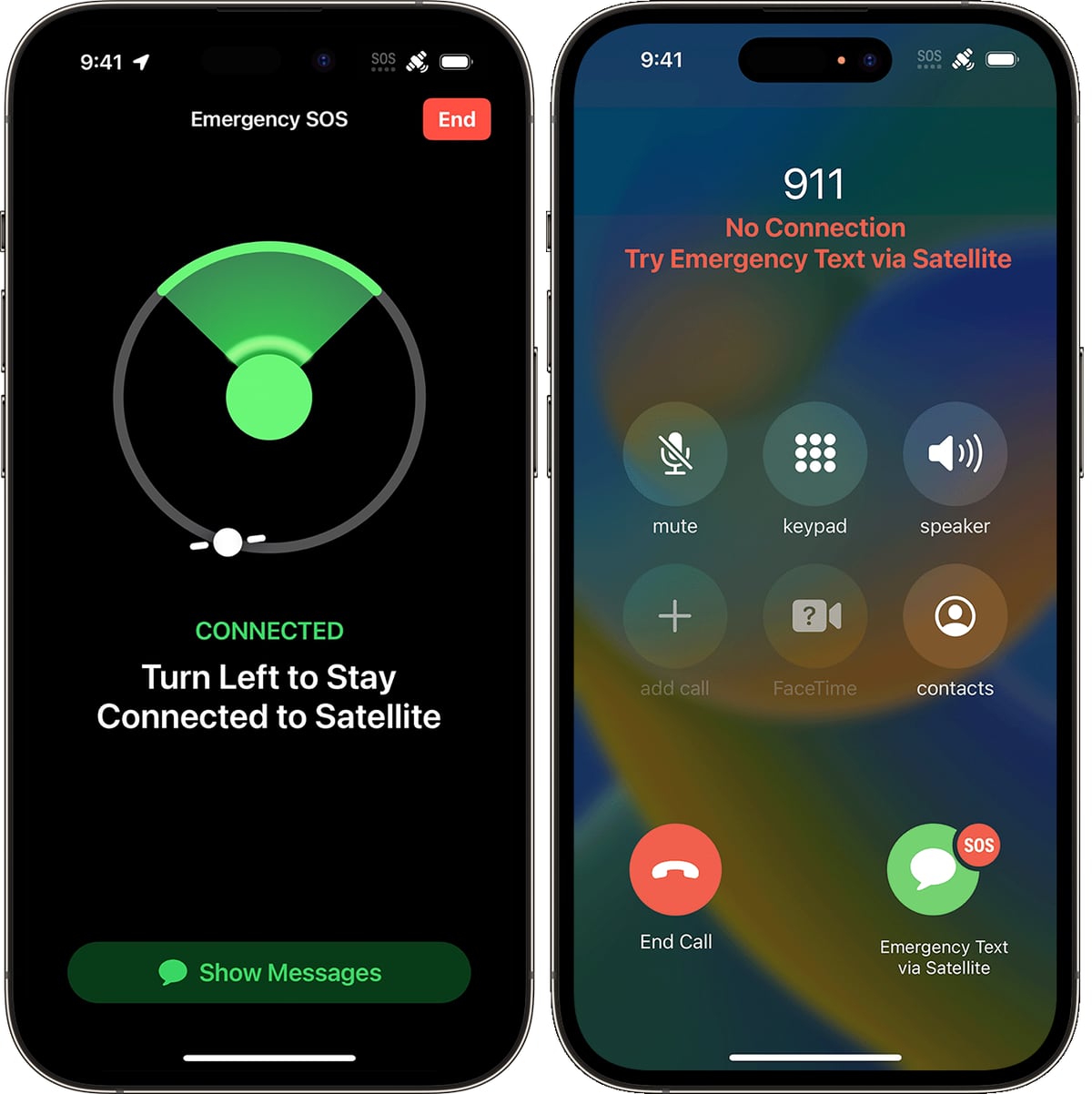 According to Elon Musk, SpaceX held talks with Apple Inc. about using Starlink connectivity for the iPhone's new satellite features.
Elon said the companies had "promising conversations," adding that Apple's iPhone team is "super smart."
We've had some promising conversations with Apple about Starlink connectivity. iPhone team is obv super smart.

For sure, closing link from space to phone will work best if phone software & hardware adapt to space-based signals vs Starlink purely emulating cell tower.

— Elon Musk (@elonmusk) September 8, 2022
This tweet came the day after Apple's iPhone 14 unveiling event where Apple announced the Emergency SOS via satellite. This new feature will allow iPhone 14 users to reach emergency services using satellite communication in remote areas.
Apple partnered with Globalstar Inc. to power the satellite infrastructure. However, it's still possible we could see a similar collaboration between SpaceX and Apple in the future as they had hopeful discussions.
These discussions come after SpaceX and US wireless carrier T-Mobile announced the collaboration. The companies revealed that phone users on T-Mobile's network will be able to use SpaceX satellites to send text messages in remote areas without cellular connectivity. The collaboration will go into effect after SpaceX launches Version 2 Starlink satellites.
It should be noted that Apple's new feature will differ from T-Mobile's feature in collaboration with SpaceX. T-Mobile's feature will allow for communication between consumers while Apple's short-length satellite texting service is designed to reach emergency responders only.
This will make the iPhone 14 the first commercially available smartphone with satellite in the US The satellite infrastructure will also integrate with Apple's Find My app, allowing users' devices to be accurately tracked in remote areas where GPS and cellular services may not work.
Starlink is a component of SpaceX, which is creating a constellation of thousands of satellites. These satellites would beam broadband internet coverage to all of the Earth. The company already has approximately 3,000 satellites in orbit with more than 400,000 subscribers.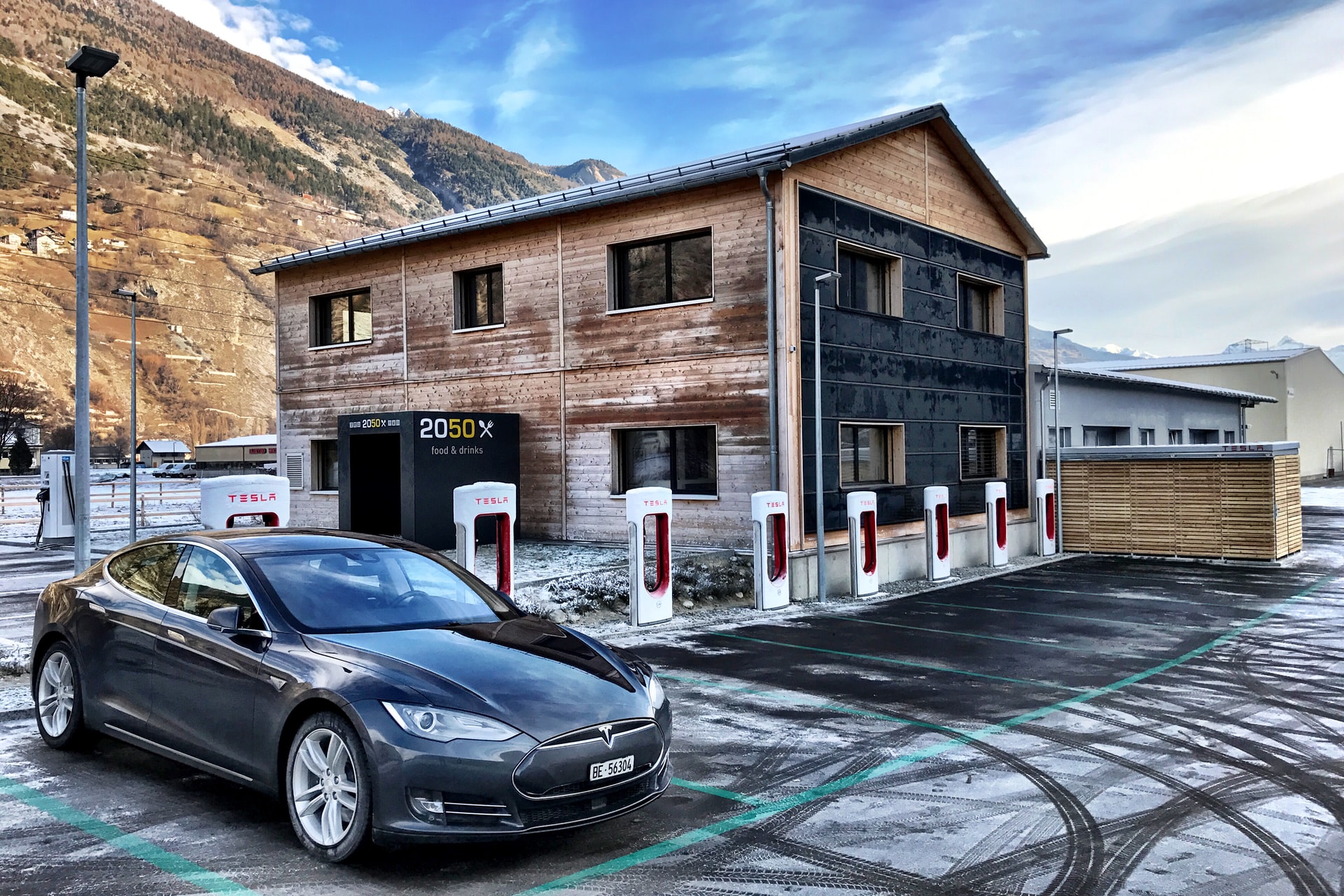 The Tesla Charging Twitter account has taken a page out of Elon Musk's social media strategy playbook. With more than 73 thousand followers, the account tweeted: Supercharger Voting coming soon. Reply with location suggestions — replies with the most likes will be included in the poll. The tweet has grabbed a lot of attention as suggested locations have been pouring in.
Tesla already has a vast network of Superchargers across the globe, and that grid is constantly expanding. The Tesla Charging account's primary use is to announce openings of new supercharger locations worldwide. There are occasional retweets of someone's observations at the site. But, it receives a countless number of suggested daily locations.
The account had thousands of responses within hours of pinning the tweet to the top of its profile. Many replies included screen grabs of maps showing distances between Supercharger locations. Some others show non-service or dead zone areas. There were also numerous responses from sites with chargers that were too busy. But, of course, with this on social media, there are plenty of different and humorous opinions. Ironically, one user wants a location at a place called Dodge City.
This tweet is on the heels of a report that Tesla received funding from the California Energy Commission's Clean Transportation Program. As a result, Tesla will create 420 new stalls, including the world's largest site. DriveTeslaCanada.ca reported that the approval places a 164-stall Supercharger hub in Coalinga, California. This location is along the I-5, one of the busiest interstates in the US
Due to Tesla being the pioneer of electric vehicles, it already has thousands of charging locations. Until recently, those sites were exclusive to Tesla owners. But the company has been running a European pilot program allowing non-Teslas to charge at the companies Superchargers. It appears the inclusion of non-Teslas at Tesla Superchargers will soon be available in North America.
Twitter user Sawyer Merritt shared a short-lived glance at the program in August. It was a screen grab of the app showing a Supercharging membership plan that offered pay per use and a $0.99 monthly membership. Unfortunately, the information was only on the app for a few hours before being removed.
Tesla is ramping up Supercharger developments in several countries. A Tesla employee used his LinkedIn to promote the company is hiring Supercharger project managers in multiple locations in Canada.
Of course, the Tesla Charging Twitter account is public and can receive location nominations from Tesla owners, other EV owners and users who don't have an electric vehicle. This kind of information will go a long way to improve the network and maybe be enough to convince the non-EV owner to switch.
Supercharger Voting coming soon. Reply with location suggestions " replies with the most likes will be included in the poll. pic.twitter.com/LxNVnBtvCV

— Tesla Charging (@TeslaCharging) September 8, 2022
.