The proud grandkids of local artist Brian Frink love his illustrations in the children's book "Mabel Teaches Finn About Healing" enough to want to donate a copy to the library for other kids to enjoy.
So, despite the mental challenges Frink faced while working on the project, he's glad he took it on when the author of the book Maggie Jones, a longtime collector of Frink's artwork asked him to.
"I learned how to step out of my own limitations as a painter," he said. "There are moments where somebody will present you a challenge like Maggie did this one. I could have just said 'No, I don't want to do that.' But it was really interesting to be able to do something I hadn't done. Which is what artists should be doing; seeking ways to grow beyond what you know. "
In a way, Jones' book is about just that – growing in the face of adversity.
Based on a true story about a maple tree on her family farm in Lake Crystal that was severely damaged by a fire in 1997, "Mabel Teaches Finn About Healing" is a story about tragedy and healing from it, despite how challenging it may be.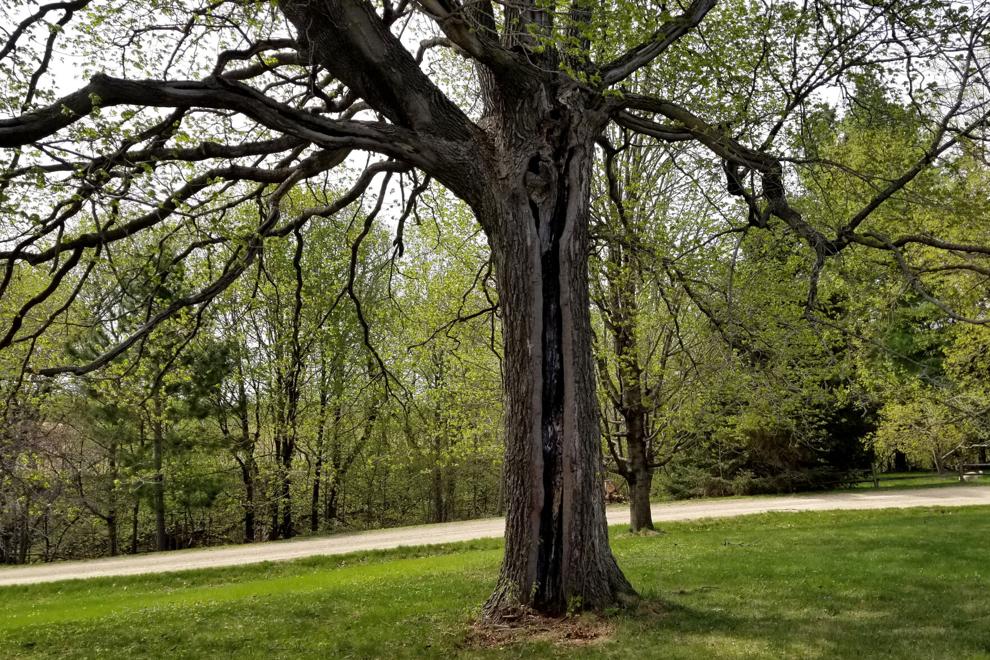 "I've known that tree my whole life and she was an amazing, beautiful, big umbrella tree with branches almost touching the ground," Jones said. "It was very heartbreaking to see her injured. I've watched that tree slowly heal ever since. "
Twenty-five years later, Mabel has not only healed and continues to grow, but a retelling of her journey has been published for people of all ages – despite it being a children's book – to be inspired by.
Jones will also be signing copies of her first-ever children's book between 10-12 pm Saturday, June 4 at Willie's Roadside Shop in downtown Lake Crystal. Her book will be available for purchase for $ 14.95 at the shop or online at grandmaggie.com.
Jones' book actually began as a 300-word short story that was entered in a writing contest for a little bookstore in Grand Marais called Drury Lane. Her lifelong love for writing inspired her to participate and her story ended up winning second place.
"It was just a nice little challenge," Jones said. "There was a fire at our farm. The firemen burned the house next door for a drill and injured the maple tree. I've always had this story in the back of my head because the tree is so amazing at coming back from that injury. So when they posted the little contest, I just thought it was a good opportunity to tell that story. "
Soon after, she decided to turn it into a children's book. In order to achieve her desired visuals to go along with the story, she reached out to Frink.
"I've known Brian quite a while," Jones said. "I have many of his paintings on my wall. He had never done a children's book before and was willing to learn and try something new. "
Frink said he had total creative freedom while working on the project which he enjoyed, but said he also struggled a bit with it being his first children's book. "It took about three years total to make all the paintings for it. He said the process was, at times, very frustrating, but also wonderful.
"It was new territory for me as an artist," he said.
Frink had no experience as a designer either, so the two brought on graphic designer Ellen Schofield and typography designer Brad Coulter. They then took Frink's illustrations and formatted them for the book.
"It was a collaboration in that sense, which I love," he said. "The story was there. It just took other people to find it. "
Both Frink and Jones said they are proud of the completed project. Frink even said he would do it again if given the opportunity.
"As a grandmother, you always want stories to tell your grandkids," Jones said. "I'm glad this can be one of them."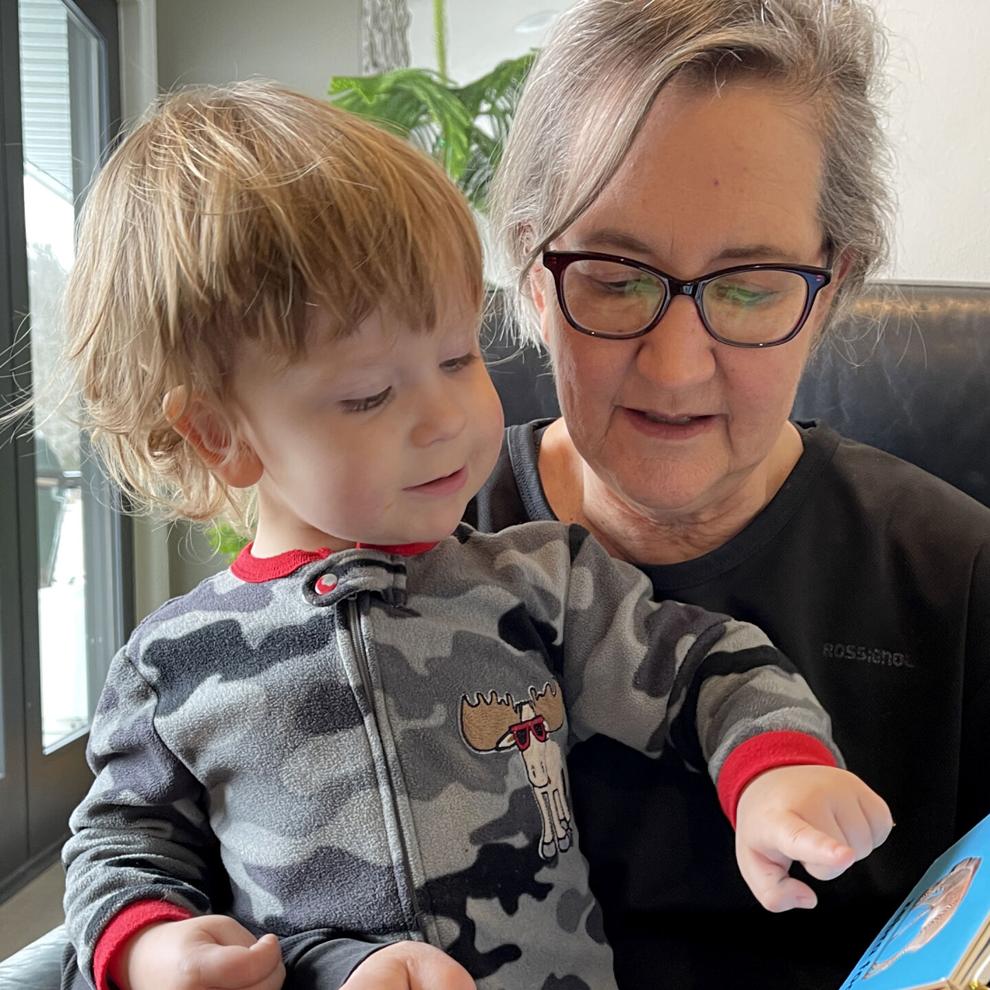 .