US, Mexico dialogue to create jobs, investment, supply chain resilience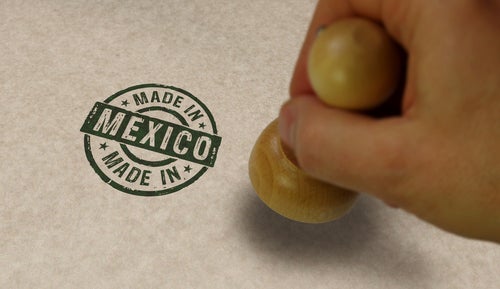 US President Biden and Mexico President Andrés Manuel López Obrador relaunched the US-Mexico High-Level Economic Dialogue (HLED) in 2021, which includes four key pillars that are expected to improve jobs, create investments and boost supply chain resilience for all industries, including apparel which is estimated to be worth US $ 17.33bn in 2022.
In a statement, the White House said: "The HLED provides a platform for the United States and Mexico to leverage their strong economic integration to foster regional prosperity, expand job creation, promote investment in our people, and reduce inequality and poverty."
It continued: "Between 31 August 2021 and 12 September 2022, the two governments hosted at least 21 stakeholder outreach engagements with civil society, the private sector, academia, and non-governmental organizations to inform these efforts."
The four key pillars being addressed are:
Building back together
Promoting sustainable economic and social development in Southern Mexico and Central America
Securing the tools for future prosperity
Investing in our people
Building back together aims to improve the regional business environment, deploy advanced technologies, strengthen the resilience of US-Mexico supply chains and promote lawful trade and travel.
The second pillar shows the two nations are cooperating to improve livelihoods through the creation of jobs and opportunities.
Meanwhile, the third pillar is focused on showing how the countries are working to support regulatory compatibility and risk mitigation in the information and communication technologies, networks, cybersecurity, telecom, and infrastructure sectors.
Finally, the 'investing in our people' pillar highlights the US and Mexico are working to promote initiatives that invest in entrepreneurs and small and medium-sized enterprises. The aim is enhance access to economic opportunities for women, youth, indigenous persons, and members of the LGBTQI + community.