Vintage 1960 Bob Lewis house for sale in North Vancouver a 'rare' find
Home owned by gruff old newspaperman Jack Brooks was built by Bob Lewis Construction, which did many of the modern homes in the Lower Mainland in the 1950s and '60s.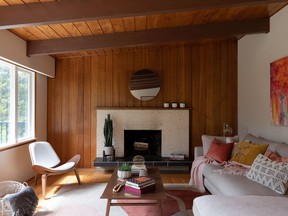 Article content
Jack Brooks was a classic old-school newspaper reporter, The Vancouver Sun's go-to guy for big stories in the 1960s.
Article content
He marched with Dr. Martin Luther King in Selma, Ala., during the Civil Rights' era, chronicled the early involvement of the US in Vietnam, and as The Sun's Washington, DC, bureau chief in 1963, covered the assassination of American President John F. Kennedy.
Beneath his gruff exterior, though, he had a secret — he lived in a very cool modern home at 508 Greenway in the Delbrook neighborhood in North Vancouver.
The two-storey, 2,500 square foot, post and beam house had an open floor plan, mahogany paneled walls, a pair of handsome fireplaces in the living and rec rooms, and an angled ceiling made of wire. The living room is perched on the second floor and you feel like you're in the trees — the lot slopes downward in three tiers. Large windows and a wraparound balcony enhance the 'bringing-the-outside-in' vibe.
Article content
It's all very contemporary, the way many people like to live today. But the house dates to 1960, when it was built by Bob Lewis Construction and sold for $21,000. Brooks bought it in 1968, probably for about $28,000. He died in 1986 at only 61, but his wife Marian lived in the home until she died last year at 95.
Now the house is for sale for the first time in 54 years, for $1,995 million.
Not that long ago, houses like this were usually torn down and replaced by larger contemporary homes. But realtor Trent Rodney has had success marketing vintage West Coast Modern houses — he just sold a stylish West Vancouver house designed by Arthur Erickson for $4.3 million.
Bob Lewis houses aren't as architecturally distinctive as the houses designed by architects like Erickson, Ron Thom and Fred Hollingsworth in the '50s and '60s. Lewis wasn't even an architect, he was a designer and builder. But he took elements of the West Coast Modern style and incorporated it into homes for the masses, like Joseph Eichler did in California. And like Eichler, he built a lot of houses.
Article content
"The story is Bob Lewis designed one-third of all the West Coast Modern homes on the North Shore," said Rodney. "(But) the majority of them have been demolished, (often) in the '80s and '90s."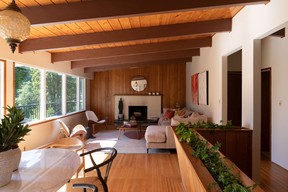 That said, there are still quite a few Bob Lewis houses left, particularly on the North Shore.
"They're a little bit like mushrooms," said Kate Brooks, one of four Brooks children. "You go into a neighborhood and you'll see four or five Lewises within a few-block radius."
What makes the Brooks Lewis house special is that it's never been changed — it's more or less the way it was built in 1960.
"Everything here is original," said Rodney. "It's quite rare to find a Bob Lewis that's untouched. A lot of people in the '80s and '90s would do updates to them that weren't in keeping with the design, so people have effectively ruined them."
Article content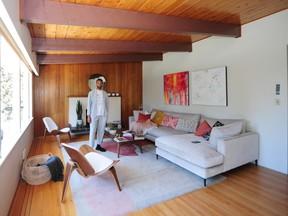 Rodney is marketing the home as the Vine House, after a planter with a vine that's located at the top of the stairs on the second floor. Naturally, it's angled, which gives it a little extra je ne sais quoi.
He points out the upstairs has three bedrooms, so a small family could fit on one floor. This means you could convert the first floor to a two-bedroom suite for extra income — the downstairs' rec room is the same size as the upstairs living room, and has the same mahogany walls and brick fireplace.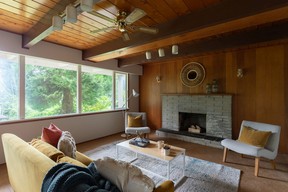 Adaptability was one of the selling points of Lewis houses.
"The house is just like a big box," Bob Lewis said in a 1959 Sun story about a Lewis home that won an award from the Canadian Housing Design Council. "It is possible to arrange the walls inside in a great variety of ways."
Article content
Incidentally, Rodney's original news release played up the Brooks' house as the home of the former Time magazine correspondent for Vancouver — Brooks used to freelance for them.
Born in Keighley, Yorkshire, in England, he was enticed to Canada in 1955 by his old co-worker Paddy Sherman, when Sherman ran The Province.
"My dad went home and said to my mom, 'We're moving to Canada,'" said Kate Brooks. "Those were the days, right, no consultation. 'We're moving to Canada. I've got a trip booked, I'm leaving on a ship next week.' And you start packing up."
Brooks moved to The Sun a couple of years later. He became the newspaper's Washington, DC, bureau chief and the family bought the Greenway house when they moved back from the States.
Article content
Kate Brooks said the open design made it a marvelous home for a family.
"My mom loved this house. I've loved this house," she said.
Then she laughed.
"My dad, his life was work, and golf. And drinking and smoking and socializing and politics. He loved the house too, but (it was) my mom (who) really loved the house. She loved the planters, the fireplace, the whole Lewis look."
It's easy to see why. Six decades after it was built, the Brooks' house is cooler than ever.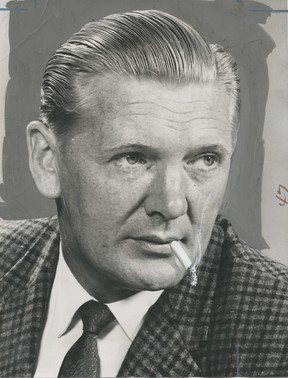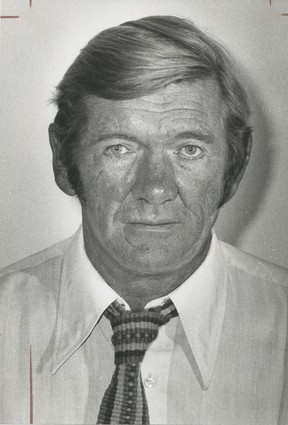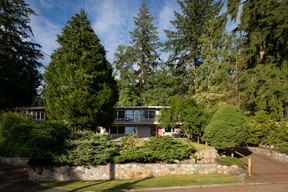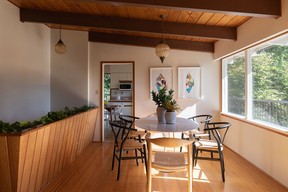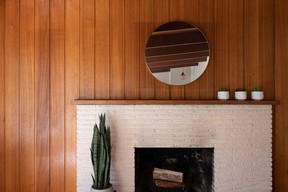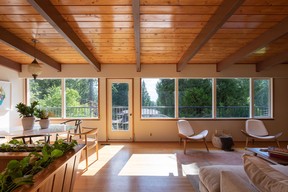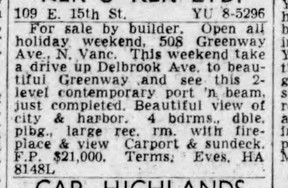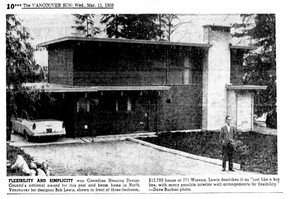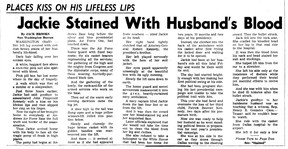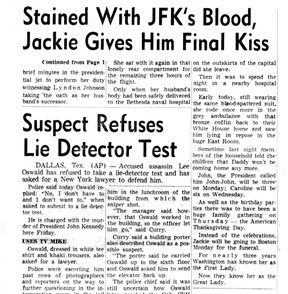 ---
More news, fewer ads: Our in-depth journalism is possible thanks to the support of our subscribers. For just $3.50 per week, you can get unlimited, ad-lite access to The Vancouver Sun, The Province, National Post and 13 other Canadian news sites. Support us by subscribing today: The Vancouver Sun | The Province.