WA primary healthcare nurse practitioners say Medicare rebates must rise
Communities across regional Western Australia are having to self-fund visits from nurse practitioners, arguing Medicare rebates are too low to attract full-time medical staff.
Key points:
WA's Wheatbelt and Pilbara clinics are seeking community support for nurse practitioners
Healthcare leaders say current Medicare rebates are too low to support health professionals
General practitioners are also calling for higher rebates
With no full-time doctor in Westonia, 300km east of Perth, nurse practitioner Laura Black visits weekly, providing diagnoses, medical prescriptions and specialist referrals.
But her funding from the WA Primary Health Alliance is set to run out next month, leaving the future of her role uncertain.
"To rely on the Medicare rebates for funding my role is not an option," she said.
"[It's] not enough money."
She said the local shire had looked to the community in a bid to fund the position.
"We are actually charging patients a $20 fee for each consultation that I have and that's all going to go into a fund," she said.
Westonia councilor Karin Day said the shire was looking at various government and other funding options to work out a solution.
"We're sort of at a crunch time now where we're really talking to everybody trying to pull together more of a long-term solution," she said.
"We can easily justify Laura's work here in our community, but we just need to find the right bucket of money to keep this service going."
In the Pilbara, Karratha Central Healthcare CEO Beverley Menezes said she was looking at different community sources to support employing a nurse practitioner for the clinic.
She said the charity clinic previously employed nurse practitioners but when funding dried up the roles became unaffordable.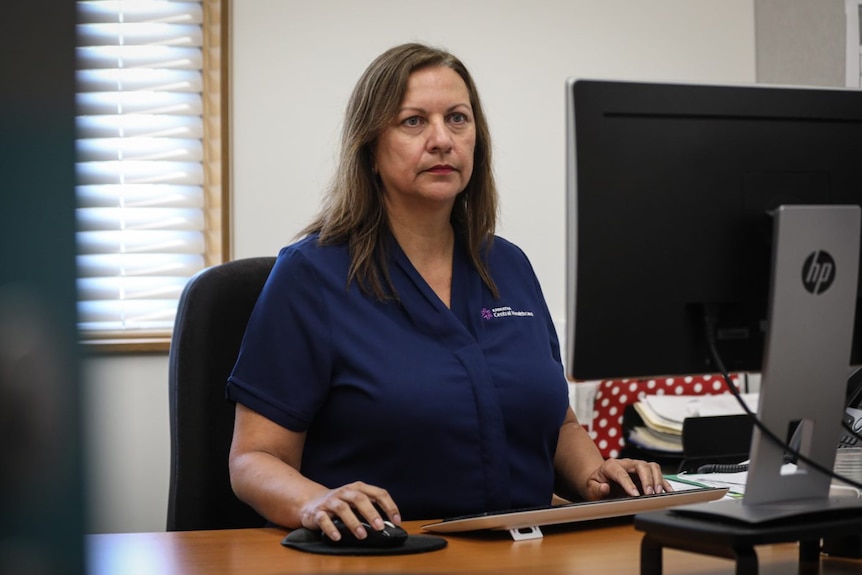 "Once we have a viable pilot ready to roll out, we'll be seeking support not only from all levels of government, but also major players in the industry and other major players in the Pilbara," she said.
"The Medicare rebate alone would be insufficient for us."
'A huge problem'
The Medicare Benefits Schedule lists a benefit of $18.85 for a broad consultation with a nurse practitioner lasting less than 20 minutes.
It lists a $39.75 rebate for a similar broad consultation with a general practitioner lasting less than 20 minutes.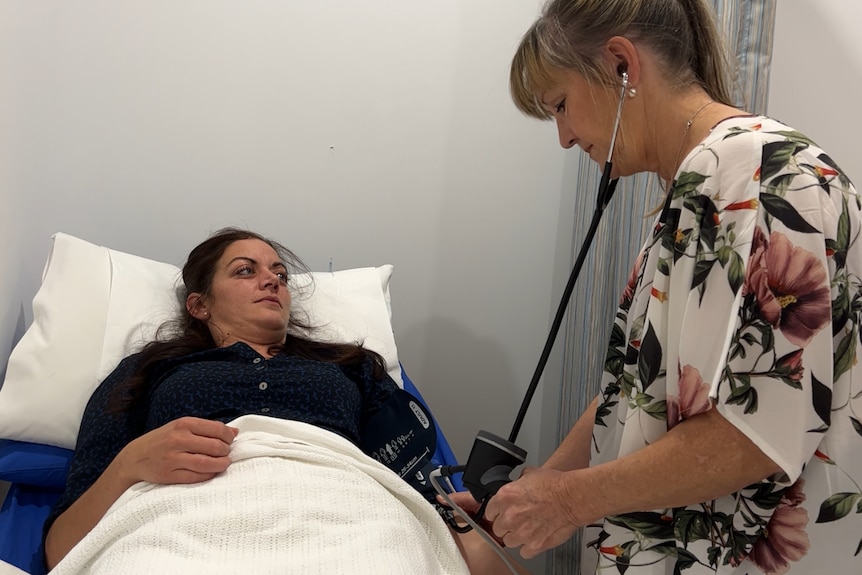 Australian College of Nurse Practitioners West Australian chair Adam McCavery said it was a barrier to the professionals working in primary healthcare.
"To provide an appropriate level of primary health care, our current Medicare rebates are not sustainable and not achievable, in fact, in many places," he said.
"With our bulk-billing rates and Medicare rebates being so low, it does pose a huge problem."
He said the organization had asked the federal government for a rise in Medicare rebates.
"We would absolutely love to see parity with GPs," he said.
"But we've been realistic in our submission that we've made to the federal government and asked for a fair raise so that we are given appropriate remuneration for the time we spend with our patients."
Mr. McCavery said nurse practitioners could fill some workforce shortages in primary healthcare, including in regional areas.
"We are not a substitute for a medical practitioner, we are an alternative model of care," he said.
Call to fund primary healthcare
The Royal Australian College of General Practitioners West Australian chair Dr Ramya Raman said funding for primary healthcare was a broader issue.
"In regard to Medicare rebates we're calling for that in general practice as well," she said.
"It has been shown that investing in primary healthcare, and particularly in general practice actually enables a stronger healthcare [system] and reduces hospital admissions and readmissions for patients."
The federal Department of Health and Aged Care said the government is considering Medicare rebate changes for nurse practitioners as part of a 10-year plan for the industry.
This month, the Albanian government announced it aimed to fill workforce shortages by wiping the university debts of doctors and nurse practitioners who work for extended periods in rural and remote areas.
.