WATCH: Floyd Mayweather and $18 Million Net Worth Artist Go Jewelry Shopping with Stacks of Cash
Boxing legend Floyd Mayweather is known for spending ludicrous amounts of money on expensive jewelry. The former 4-division champ owns some of the rarest jewelry in the world including a 30-carat pear-shaped VVS ring worth $2.3 million, a 4.5-carat diamond bracelet worth $2.5 million, and a 2-pound yellow gold Cuban necklace.
However, it looks like Mayweather isn't fully satisfied with his current collection. 'Money' recently went on a shopping spree at renowned Vietnamese jeweler Johnny Dang's store along with artist, Lil Jamez. The rapper is known for launching TMT Music Group Mayweather in May 2016.
ADVERTISEMENT
Article continues below this ad
Mayweather goes jewelry shopping
The pair bought some timepieces and other jewelry, including Mayweather's signature Cuban Necklaces. Money also promoted Dang, claiming that he had the best-priced jewelry on the market.
Dang has become a staple in hip-hop culture. Many of the most popular rappers and athletes have bought their jewelry from him. Moreover, he has been catering to everyone in his store, Johnny Dang & Co., in Houston since 1998. Dang is renowned for making pieces from pendant earrings and engagement rings to gold chains.
DIVE DEEPER
However, his most popular item is the diamond and gold mouthpieces worn by people called "Grillz", which is the main reason stars visit him. Stars like Justin Bieber, Snoop Dogg, and Post Malone have all visited the store and bought something from it.
Moreover, he does not only just cater to stars but also to normal people as well. Some of his cheaper 'Grillz' can sell for $300 with some as cheap as $100, although stars like Mayweather tend to spend on the expensive side. Mayweather has been a long-time customer of Dang and has spent millions in his shop and is showing no sign of stopping.
The insane car collection of Floyd Mayweather
ADVERTISEMENT
Article continues below this ad
Mayweather also likes to spend his millions on expensive cars along with jewelry. It is reported that his collection is worth over $23 million, including a series of Rolls-Royce as well as four Bugatti Veyron supercars. Another interesting thing about his collection is that most of his cars are white or black. In his Los Angeles mansion, they're black, while in his Las Vegas home they're white.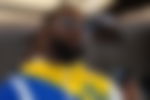 However, one car that is missing from his collection is a Ferrari. Mayweather was banned by the automaker due to selling the car just after purchasing it. This goes against the many rules buyers have to abide by after purchasing a 'Prancing horse.'
ADVERTISEMENT
Article continues below this ad
Watch This Story – Top 5 Fights on Which Boxing Fans Would Pay Anything to Watch …
What did you think of Mayweather's new purchases? Let us know in the comments.