WeBind launches its online platform for professional civil liability insurance
On February 1st, the launch of WeBind will take place, a platform that allows professionals to acquire their professional liability insurance online and in a few minutes.
/COMMUNICAE/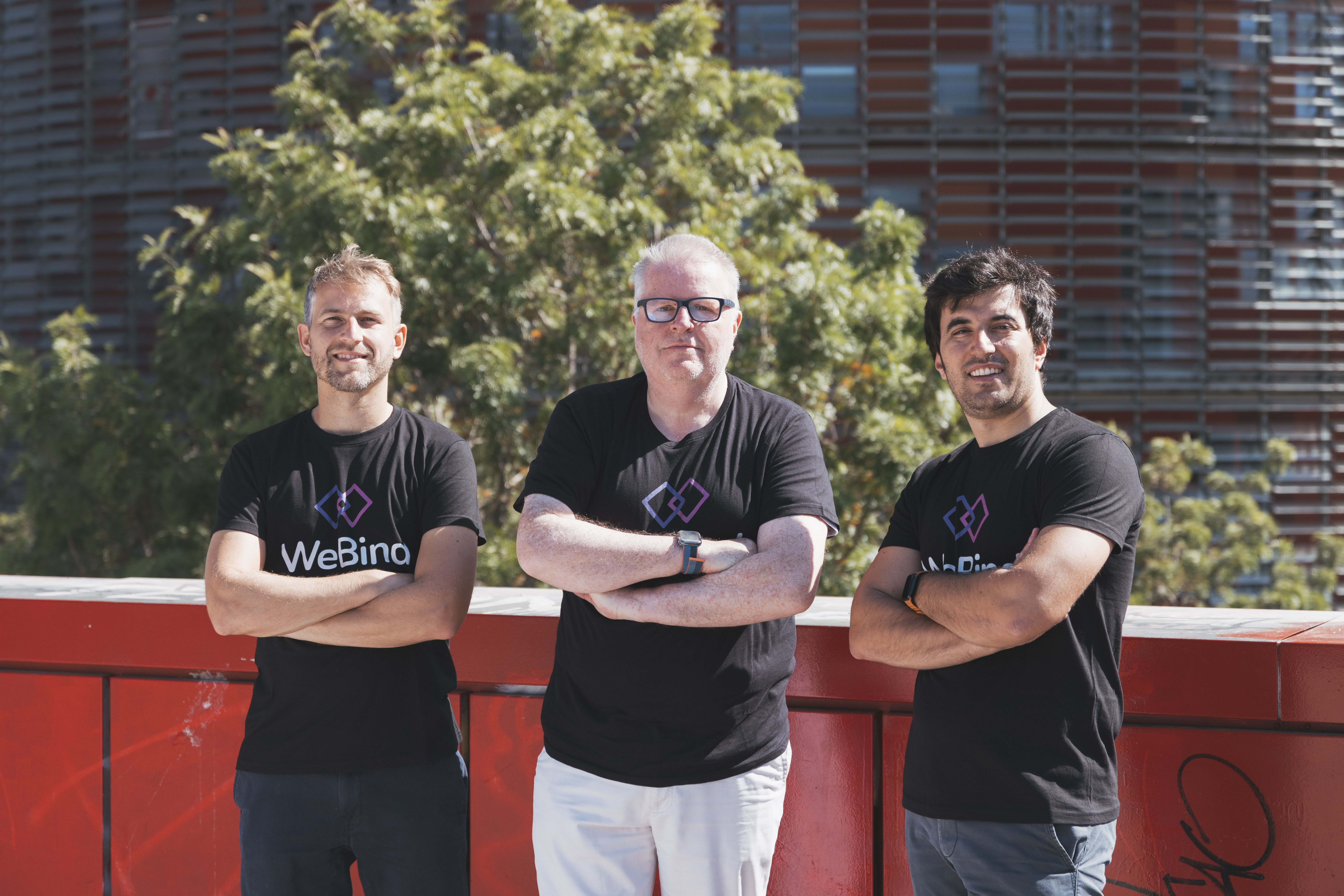 On February 1st, the launch of WeBind will take place, a platform that allows professionals to acquire their professional liability insurance online and in a few minutes.
More than 80 different professionals (and they will continue to increase), among them architects, engineers, consultants of different specialties and event organizers, will find a professional policy adjusted to their needs at www.webind.es and in addition, they will only take a few minutes and receive it in your electronic mail. For this, WeBind offers the possibility to complete the entire purchase process completely online: from the insurance quotation, the payment, to the signing of the documents and the receipt of the policy and its electronic mail.
The new insurtech company was established at the end of June 2022 by Emmanuele Menicucci, CEO of Heca SrL in Italy, Stuart Middleton, Strategic advisor and former CUO Europeo of Hiscox, and Carlos Bainotti, entrepreneur of the Catalan ecosystem. WeBind hopes to position itself in a few months among the principal agents of the sale of Professional Civil Liability insurance in the country as one of the first platforms that today specializes in the online sale of this type of policy.
Emmanuele Menicucci is CEO of the Italian business group Heca SrL, of which the Italian insurance portal ConvieneOnline.it is also part. And he has more than 10 years of experience selling insurance products online, being one of the most recognized companies in the sector in Italy.
Stuart Middleton began his career in the insurance sector more than 30 years ago, and since then has formed part of the main international agents such as Hiscox, where he worked for more than 15 years occupying different positions of responsibility, CNA, where he was the European CEO and Luxembourg, Great American International Insurance as CUO Europeo and Ireland, and Hubb, where he currently holds the position of Director of Insurance.
Carlos Bainotti is the third founding partner of WeBind.es and director of the company. He has experience in other companies in Spain as well as having worked in various multinationals (S&P, ExxonMobil, Mercedes-Benz).
The previous experience of the team in the European insurance space and the launch of new businesses, their international perspective and their commitment to technology are the fundamental bases to help WeBind meet its growth objectives.
"WeBind has a team behind it full of enthusiasm and experience both in the insurance sector and in online entrepreneurship, two factors that added together will undoubtedly give a great boost to the platform", comments Fernando Pérez Vila, director of Mayrit Insurance Broker , company supplier of the products.
Videos
WeBind Insurtech
Fuente Comunicae
.